Bath-time not always fun-time? Enter Pogi's!
Details
Keep your pet smelling fresh and cuddle-friendly with Pogi's Deodorizing Wipes for Dogs & Cats. An easy way to wipe away dirt and odor in between baths or trips to the groomer — These wipes are made with Aloe Vera, Vitamin E, and Hawaiian Awapuhi. Together, the all-natural ingredients clean, freshen, and condition the coat while giving it a healthy shine. The extra-large, textured design covers even the largest dogs, and they are also thick enough for heavy coats. Plus, they are hypoallergenic so that even pets with sensitive skin can enjoy—all while avoiding bath time.
Convenient travel packs are perfect for your doggie day bag or vehicle.
Made with natural, sustainable bamboo

Hypoallergenic
Ideal for dogs and cats
Wipes measure 8 x 9 inches 
Free of parabens, alcohol, and harsh chemicals
Ingredients: Purified Water, Aloe Vera Extract, Vitamin E, Awapuhi Extract, Cucumber Extract, Polysorbate 20 (water-soluble preservative), and Benzoic Acid (pH adjuster, prevents the growth of microbes).

Full description
Regular price
Sale price
$24.99
Unit price
per
Sale
Sold out
View full details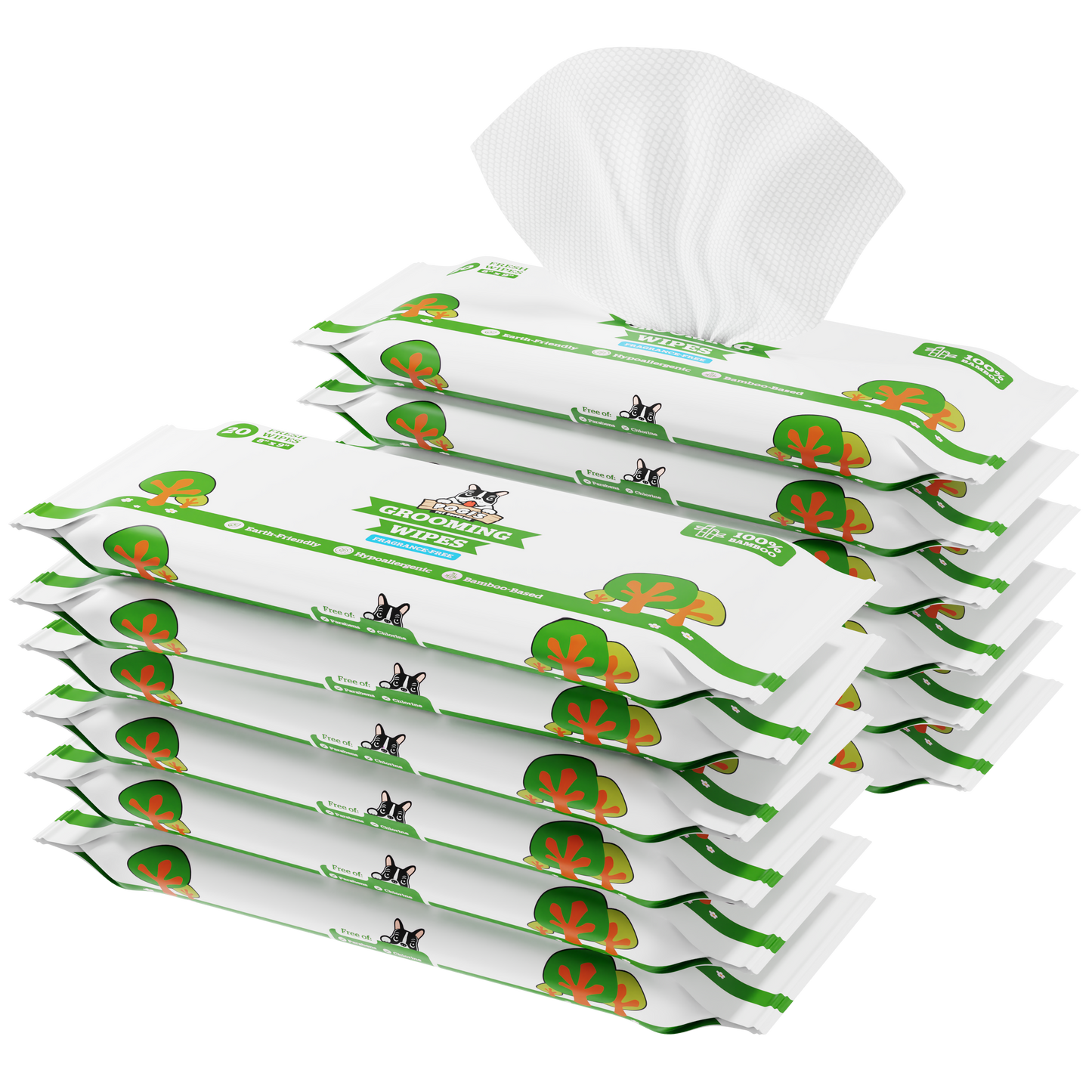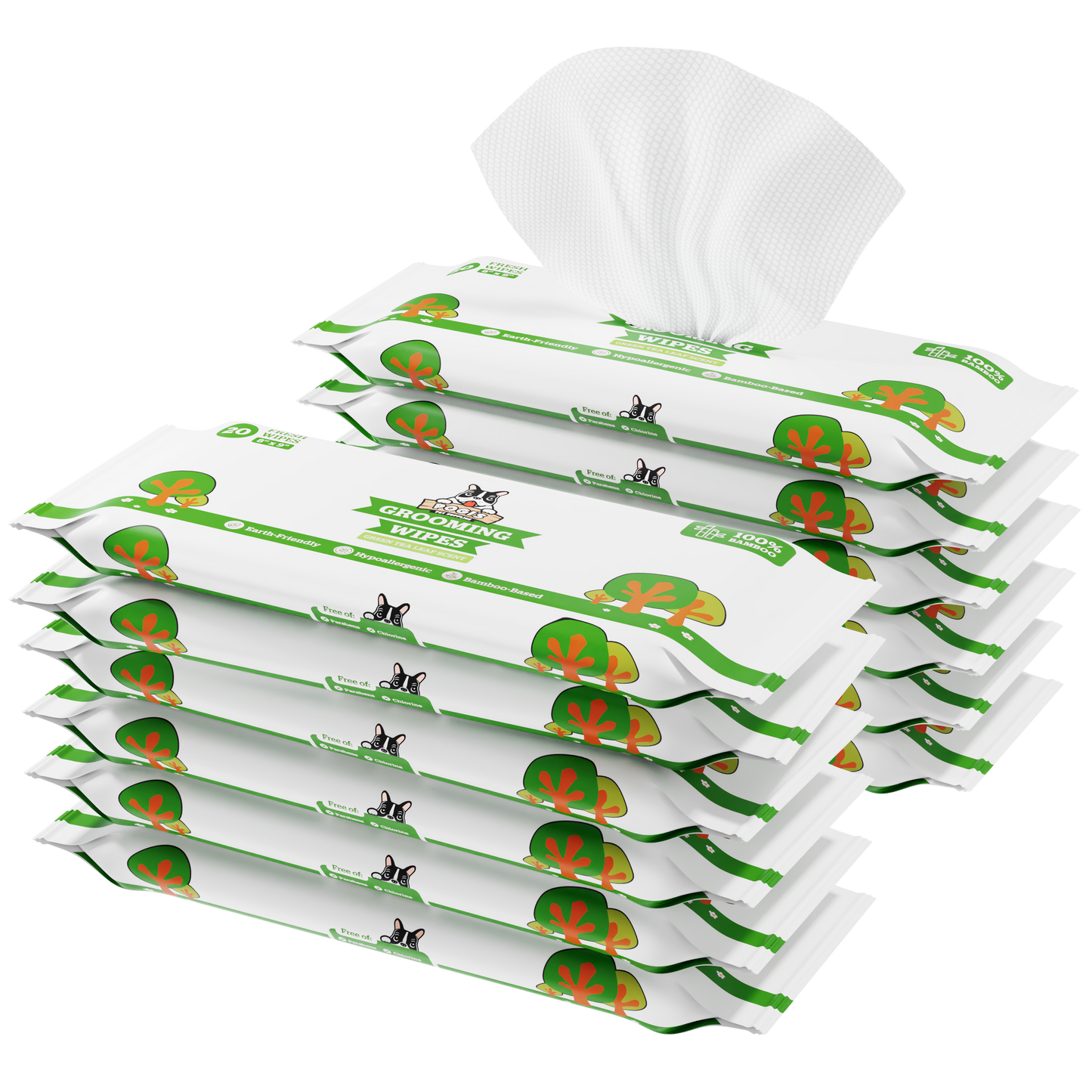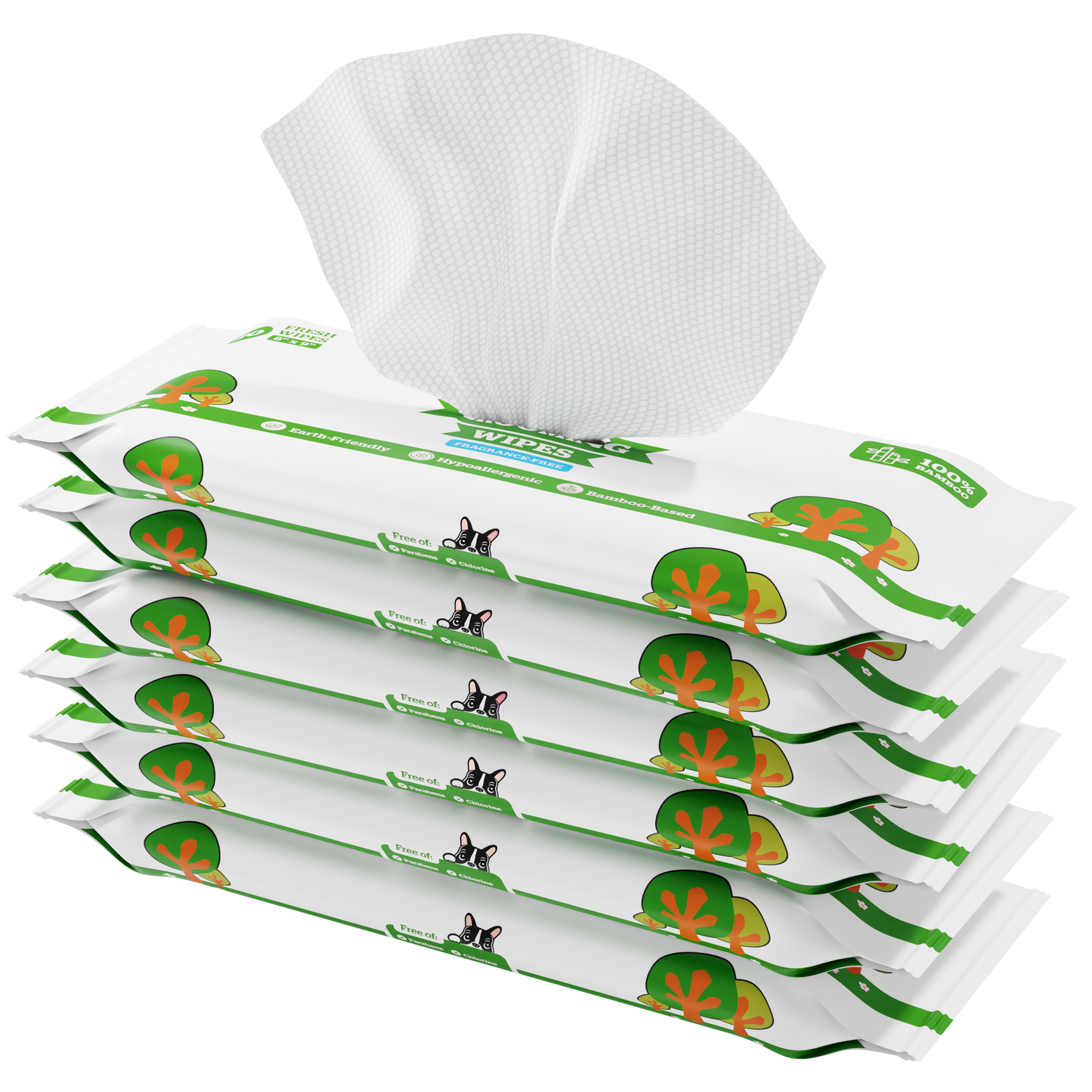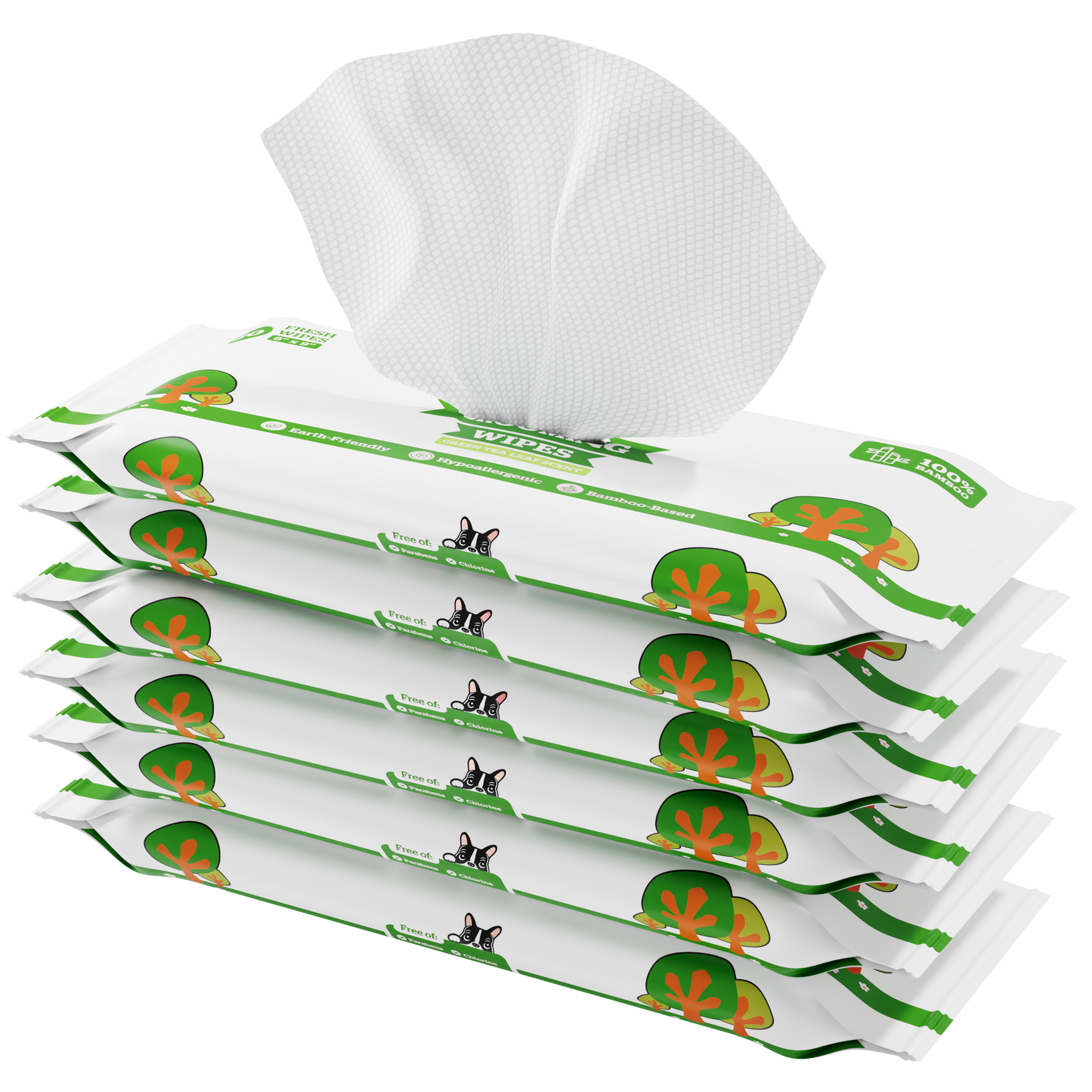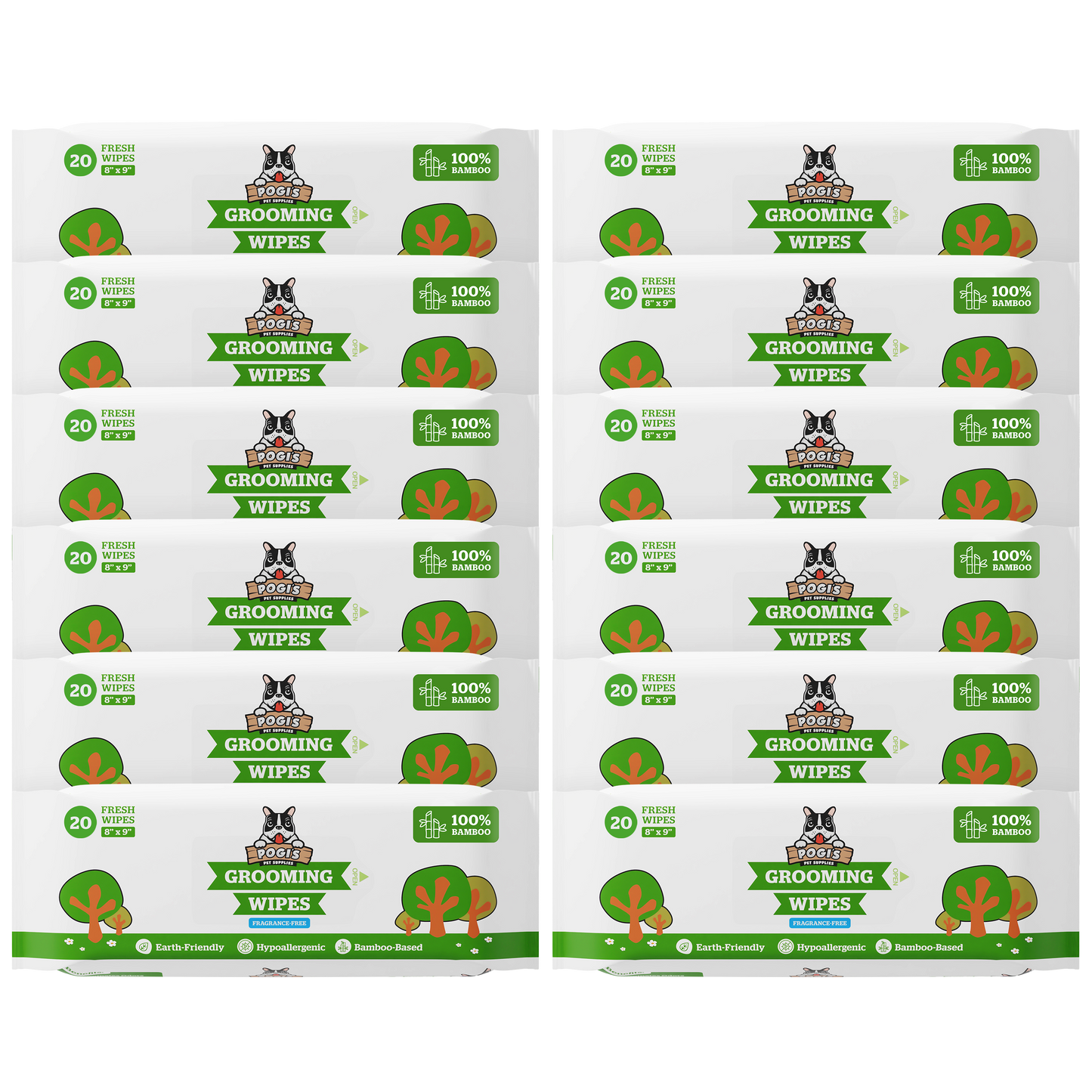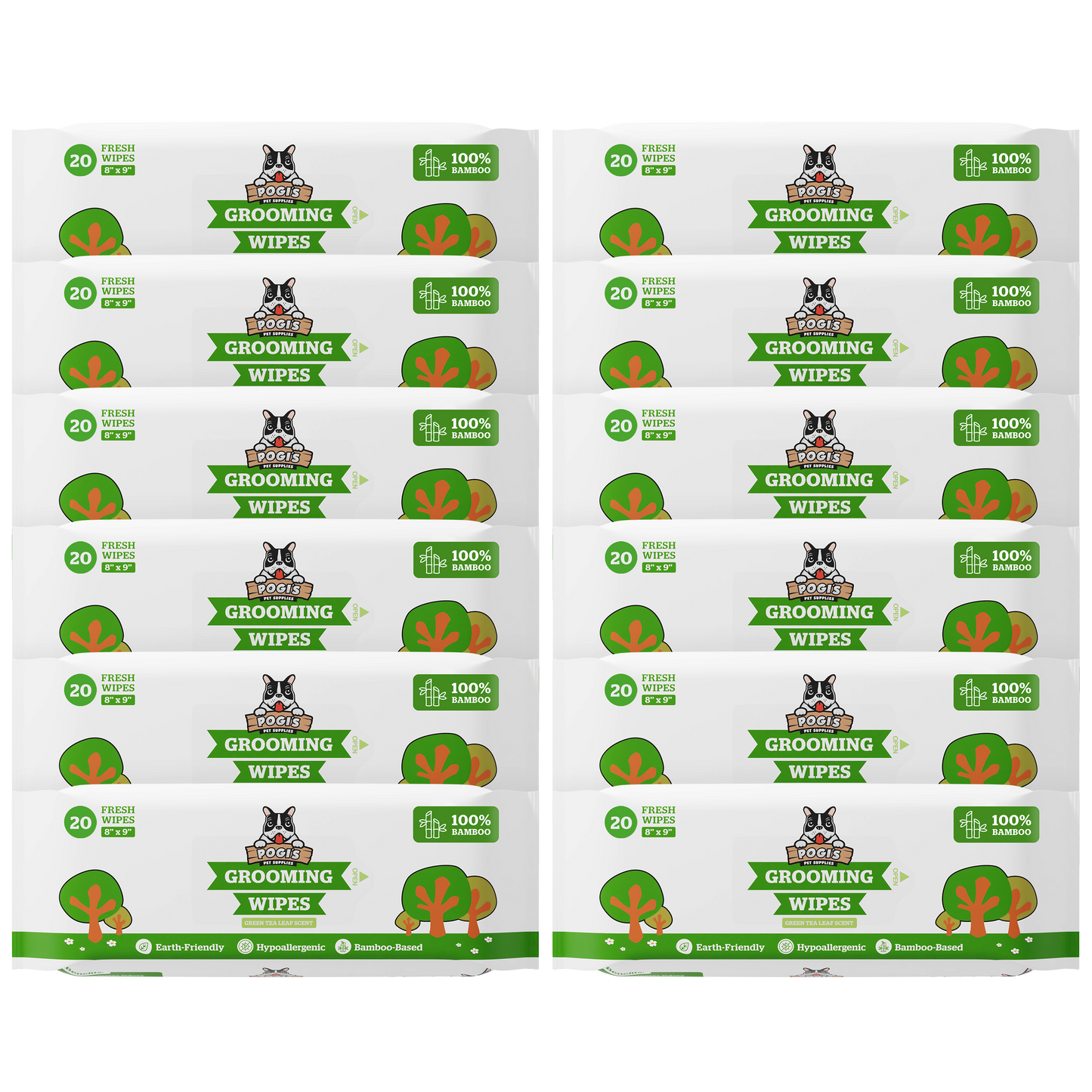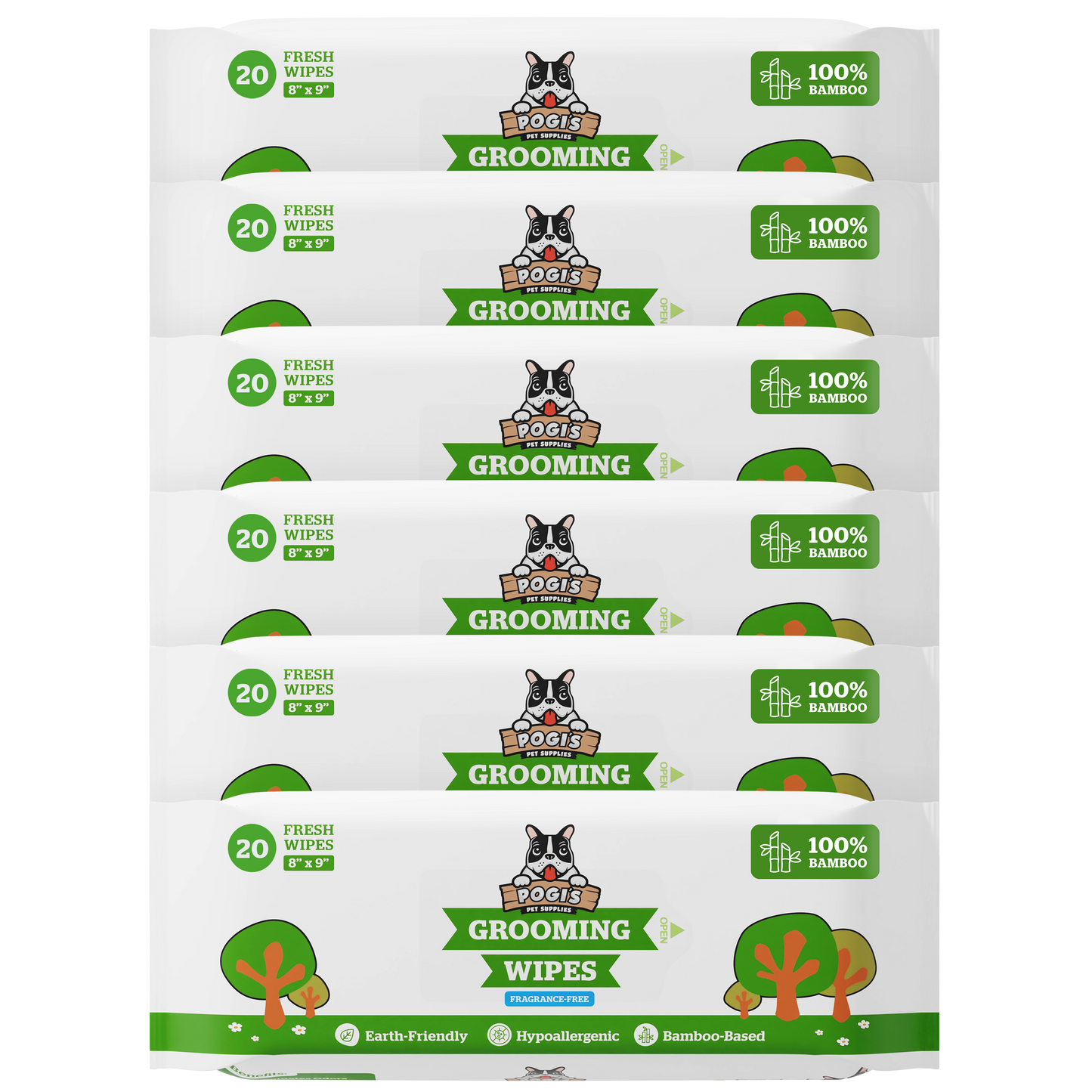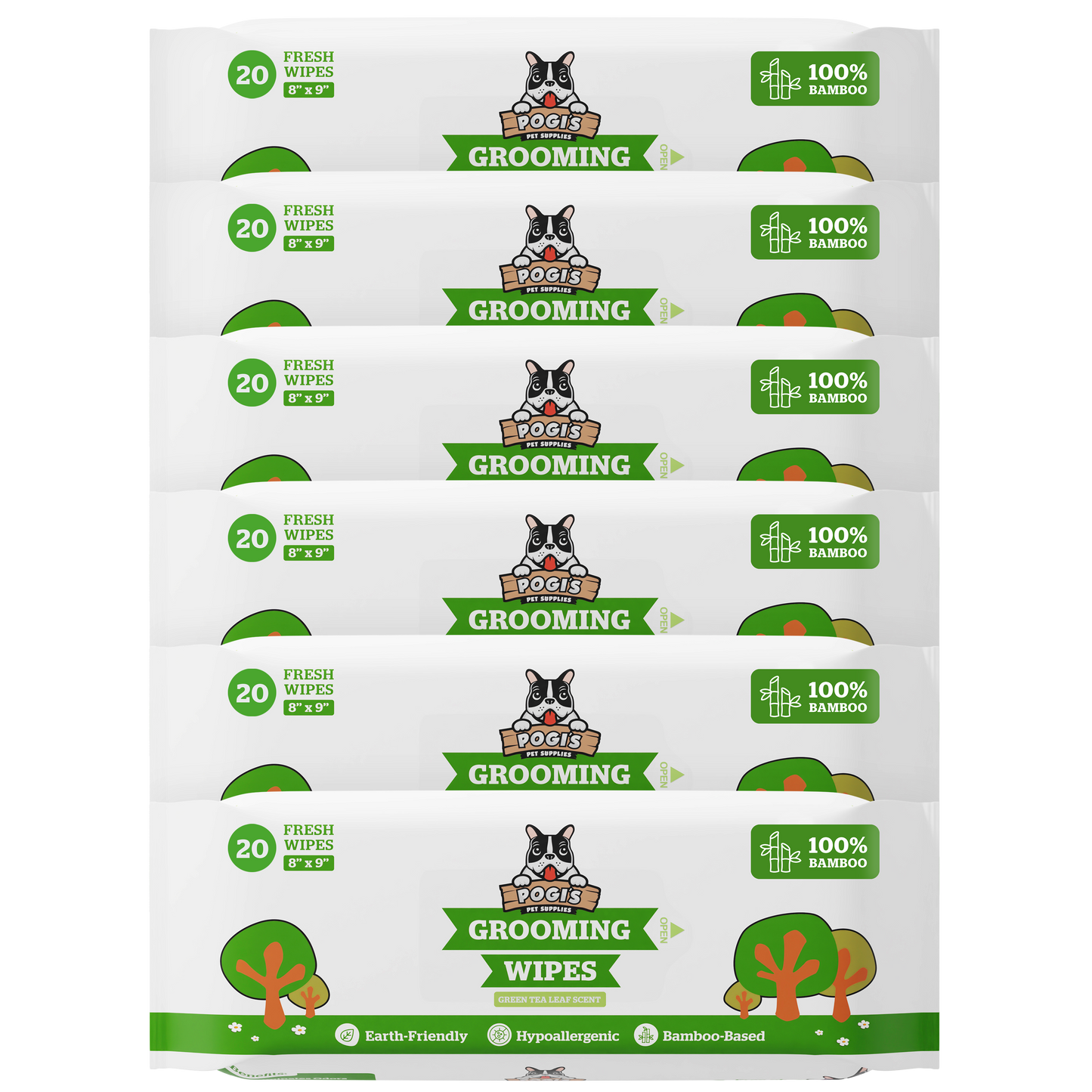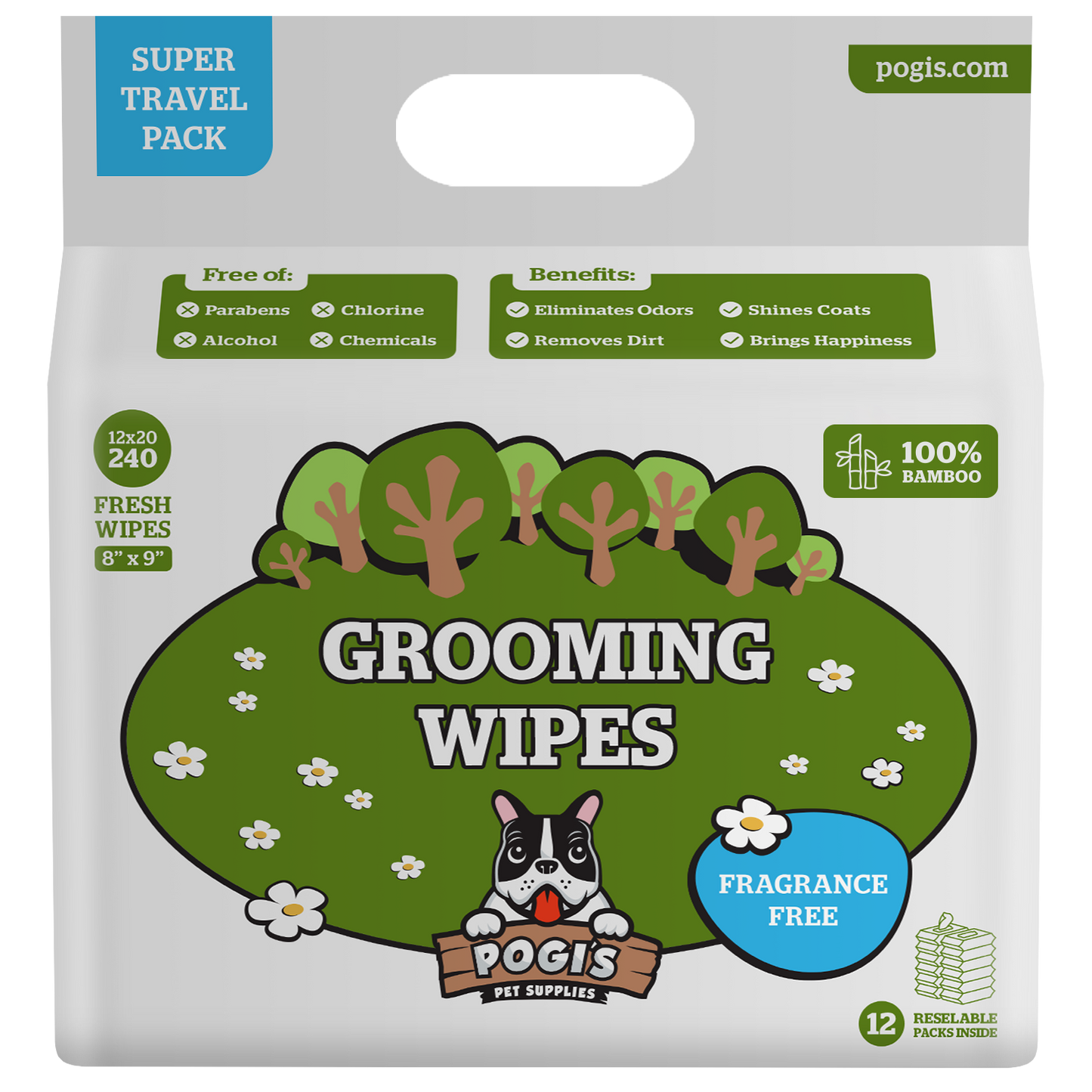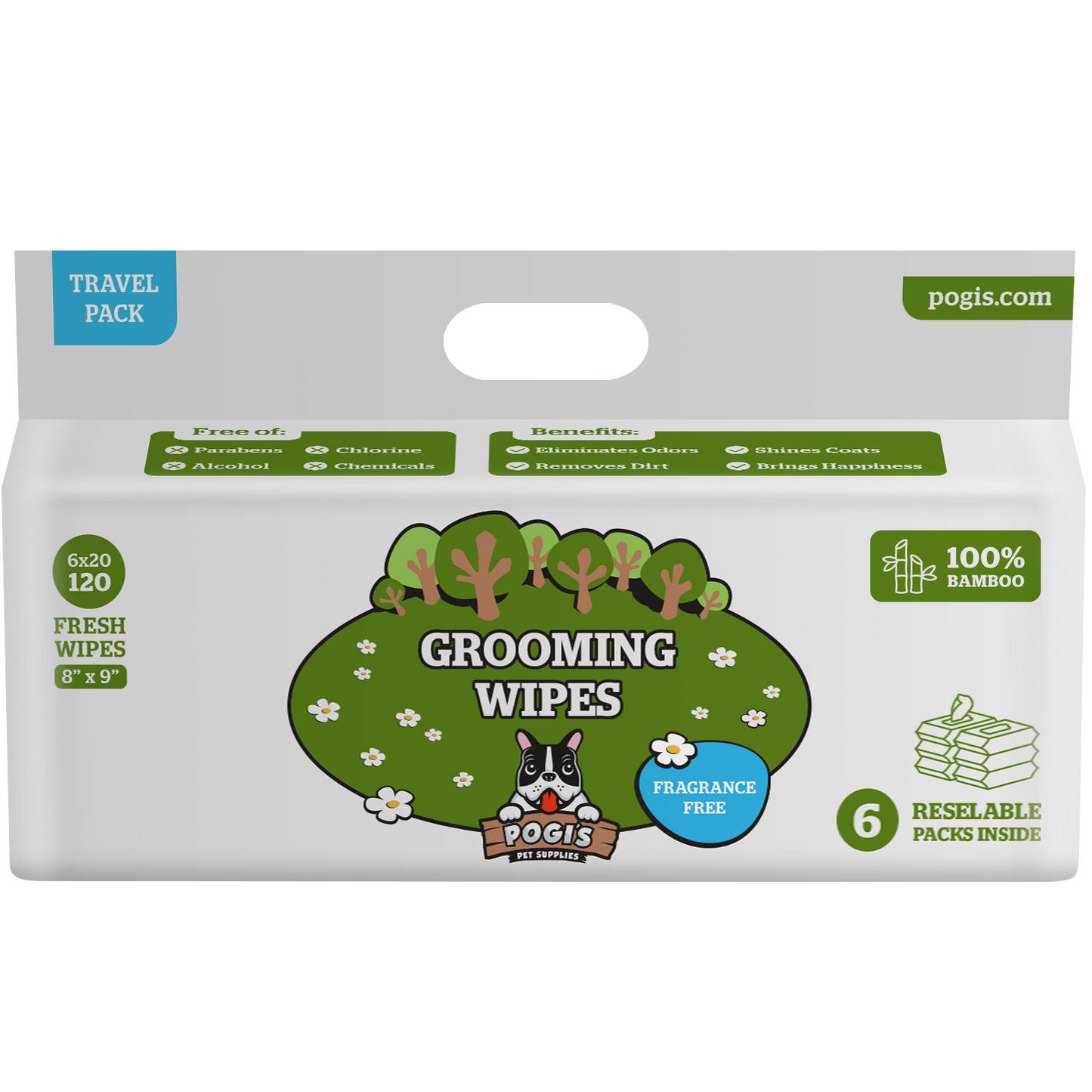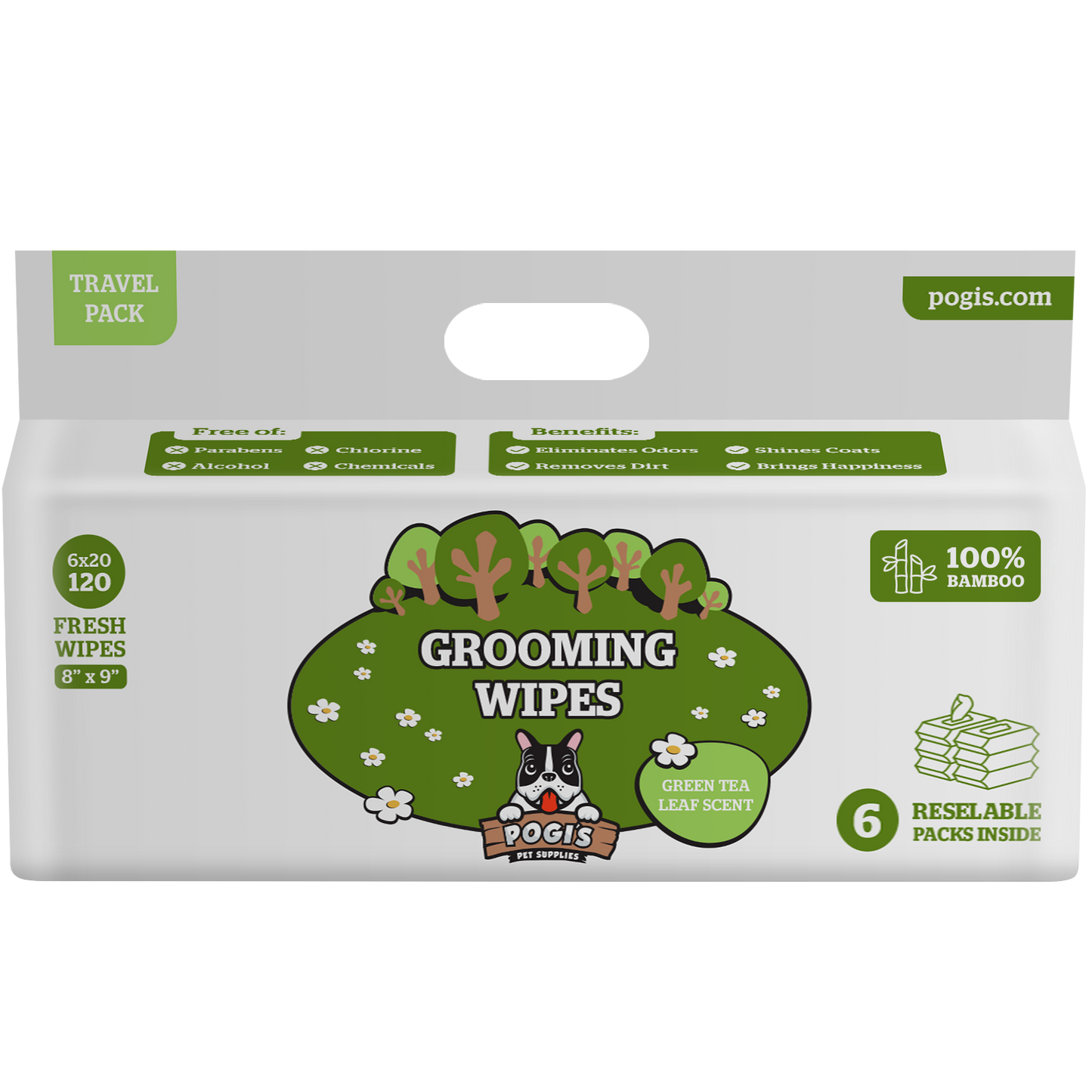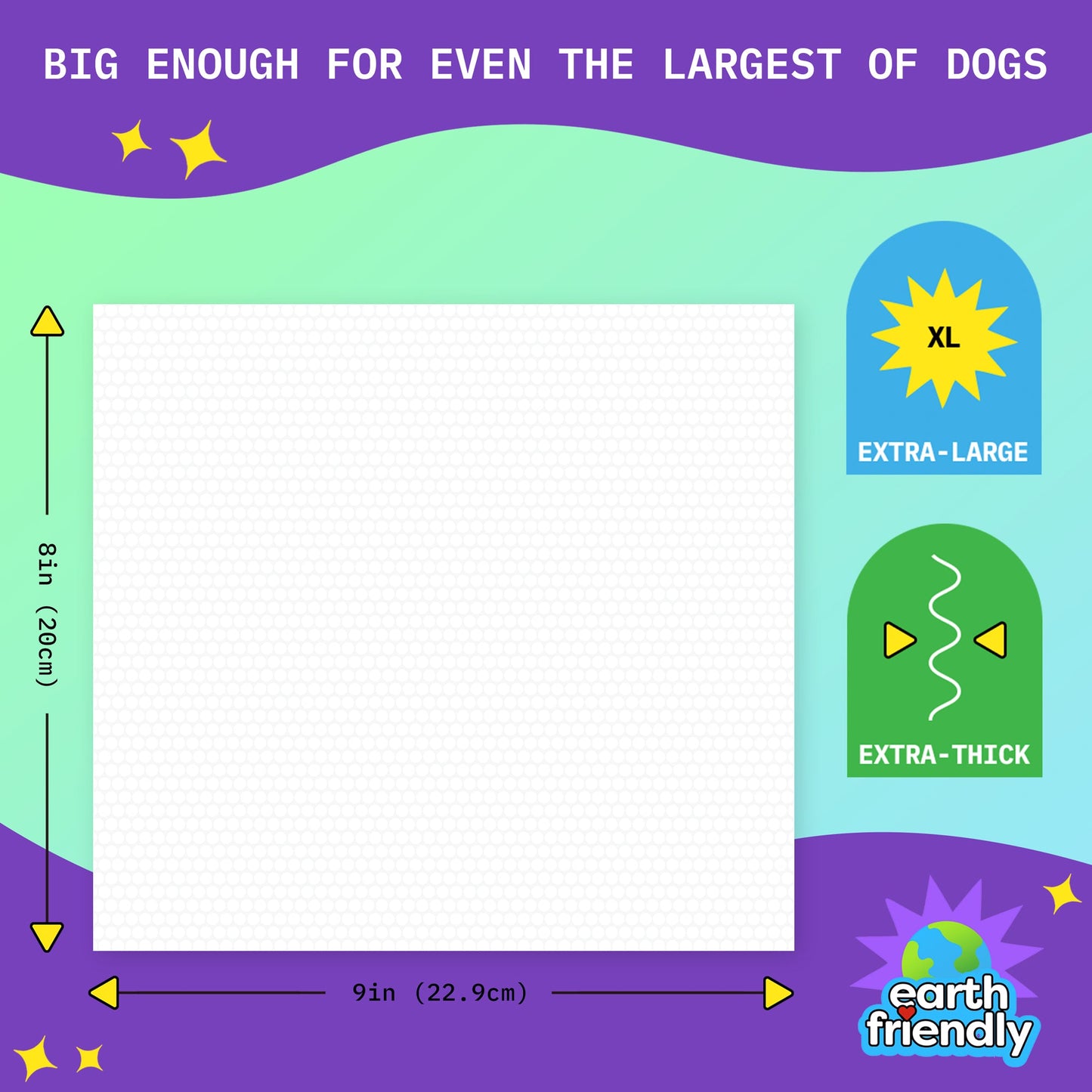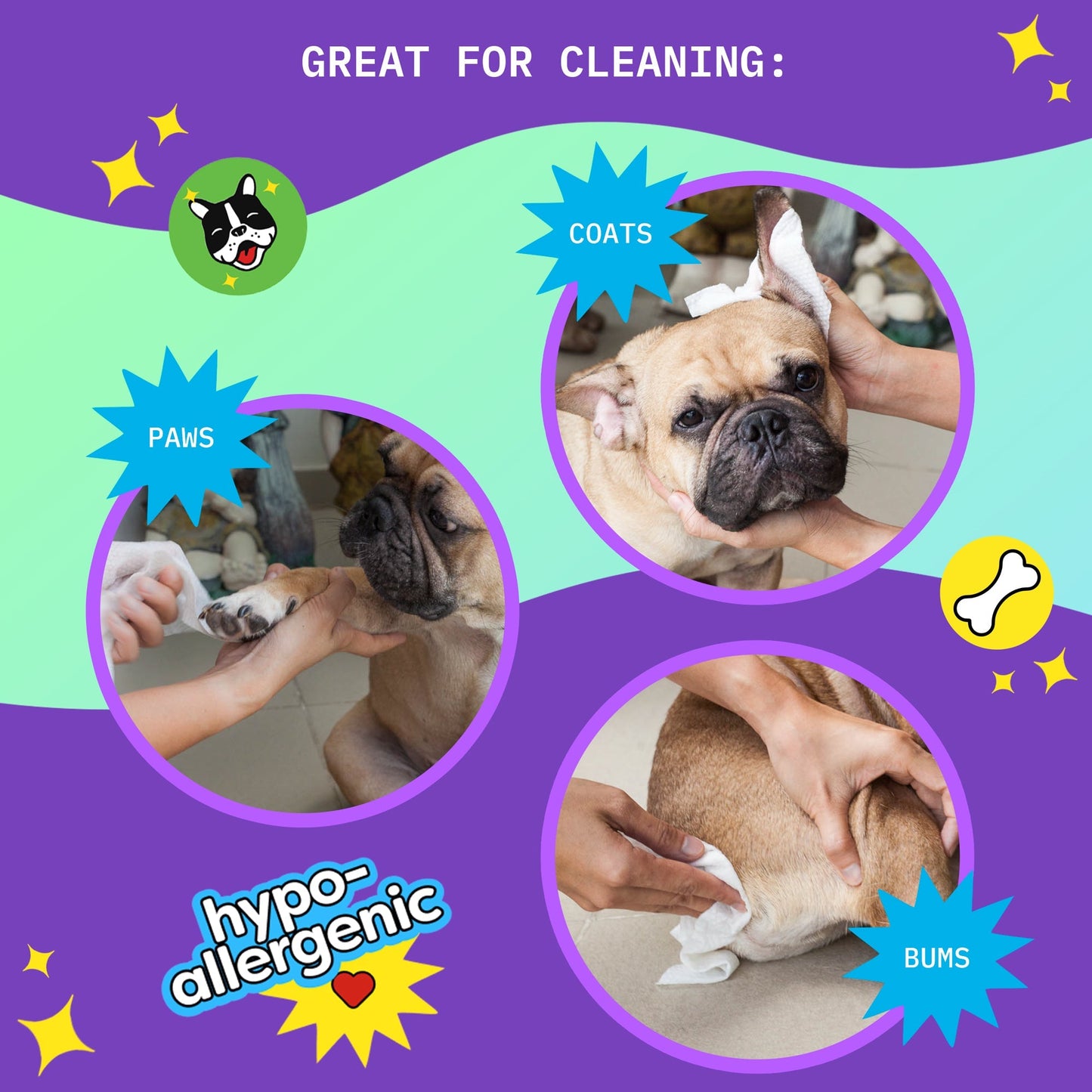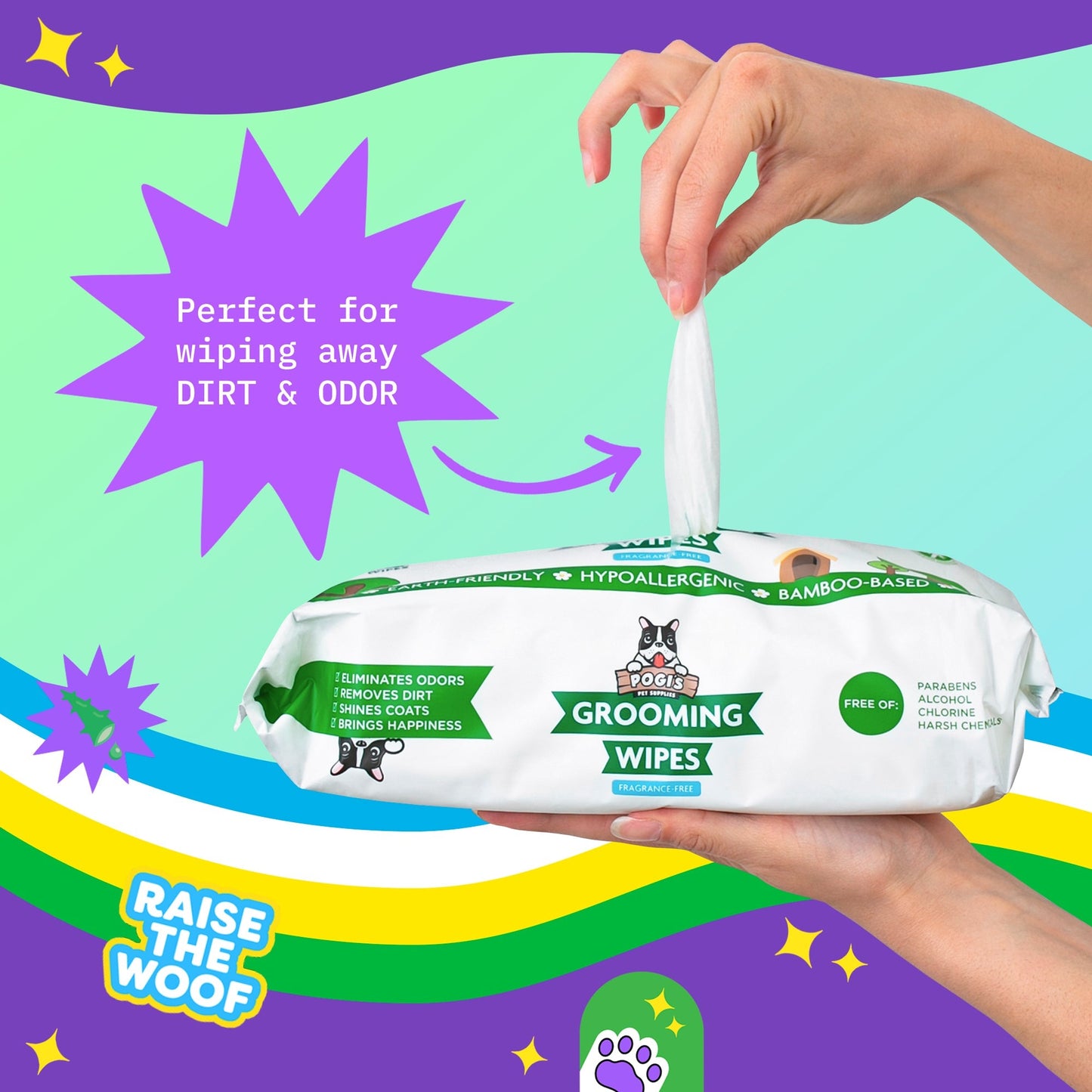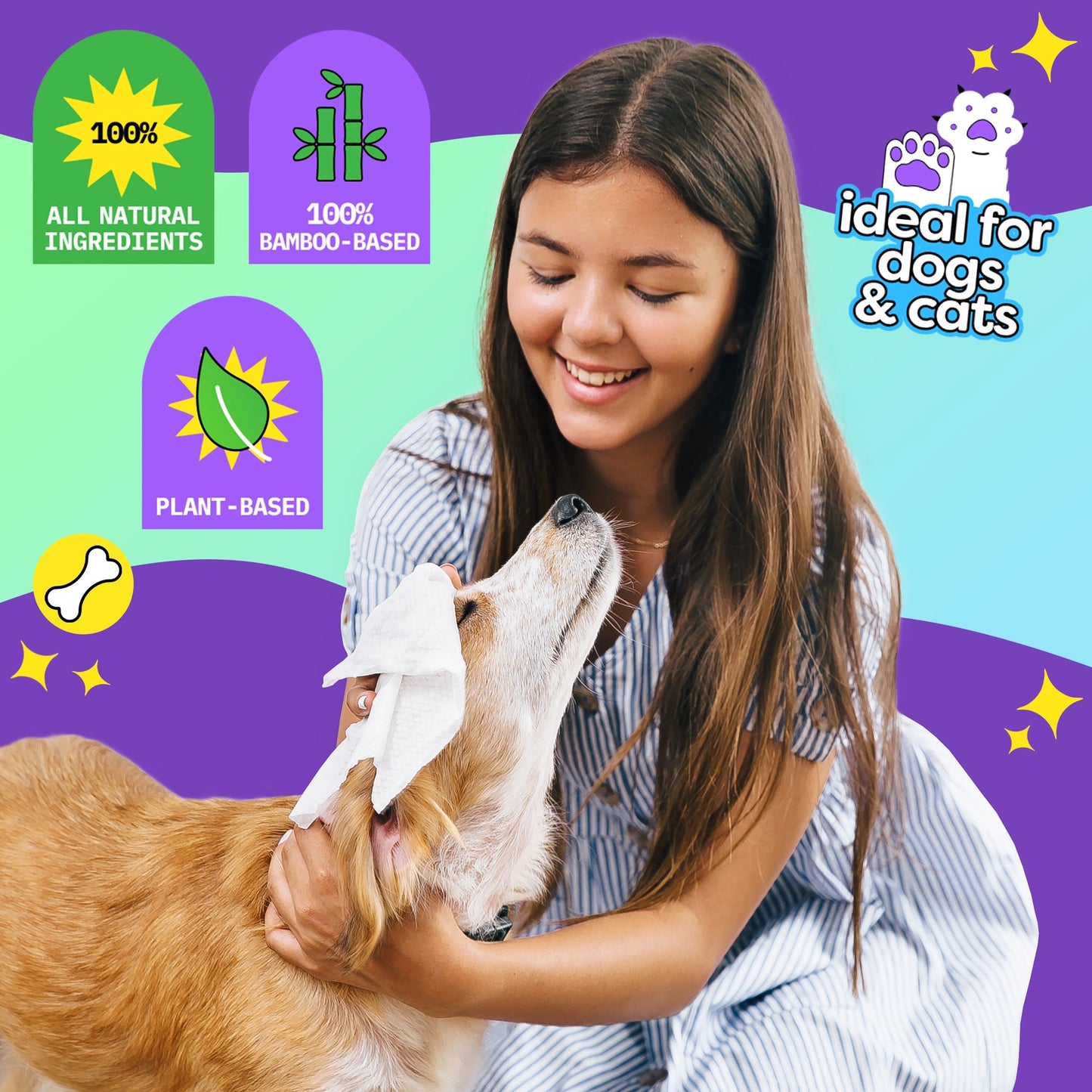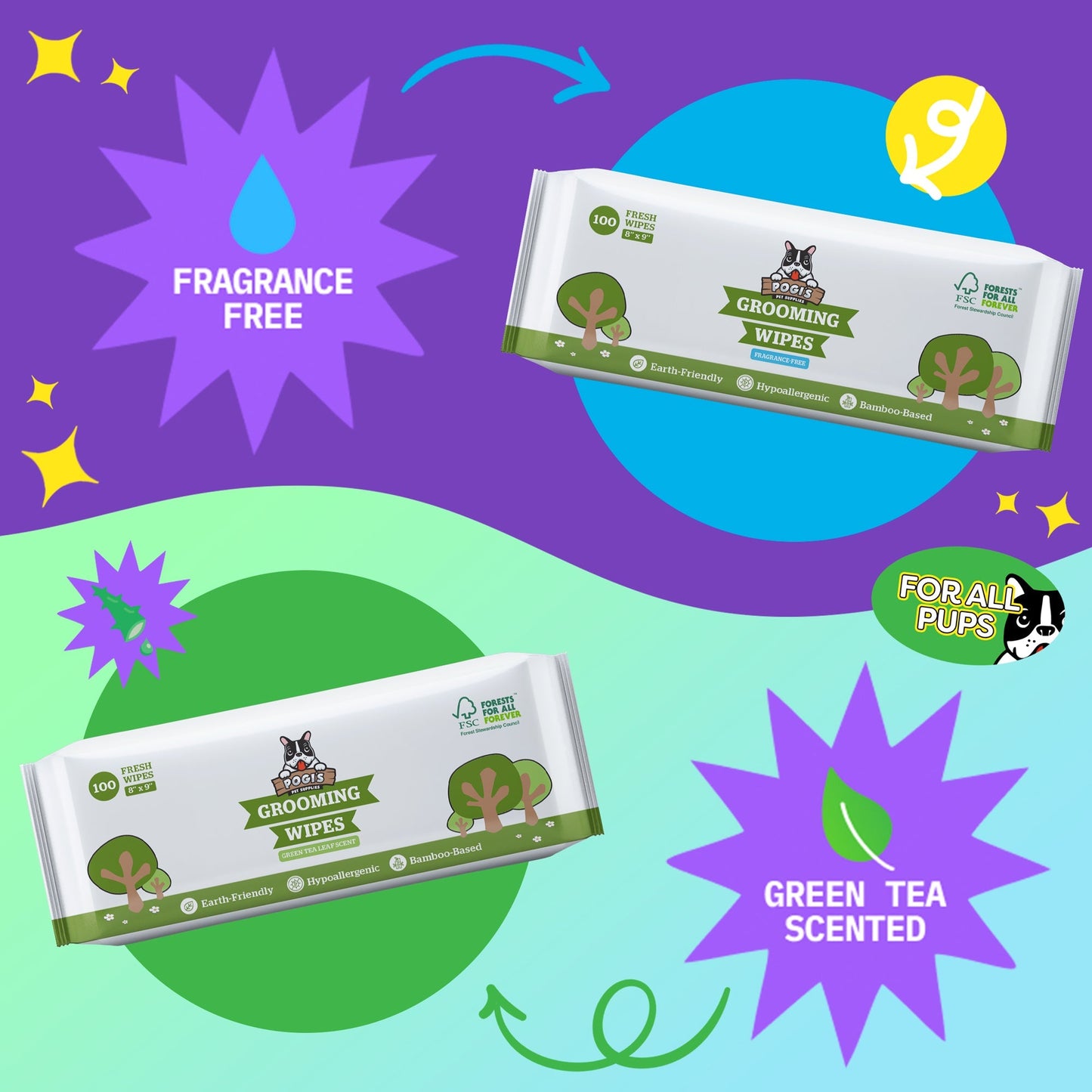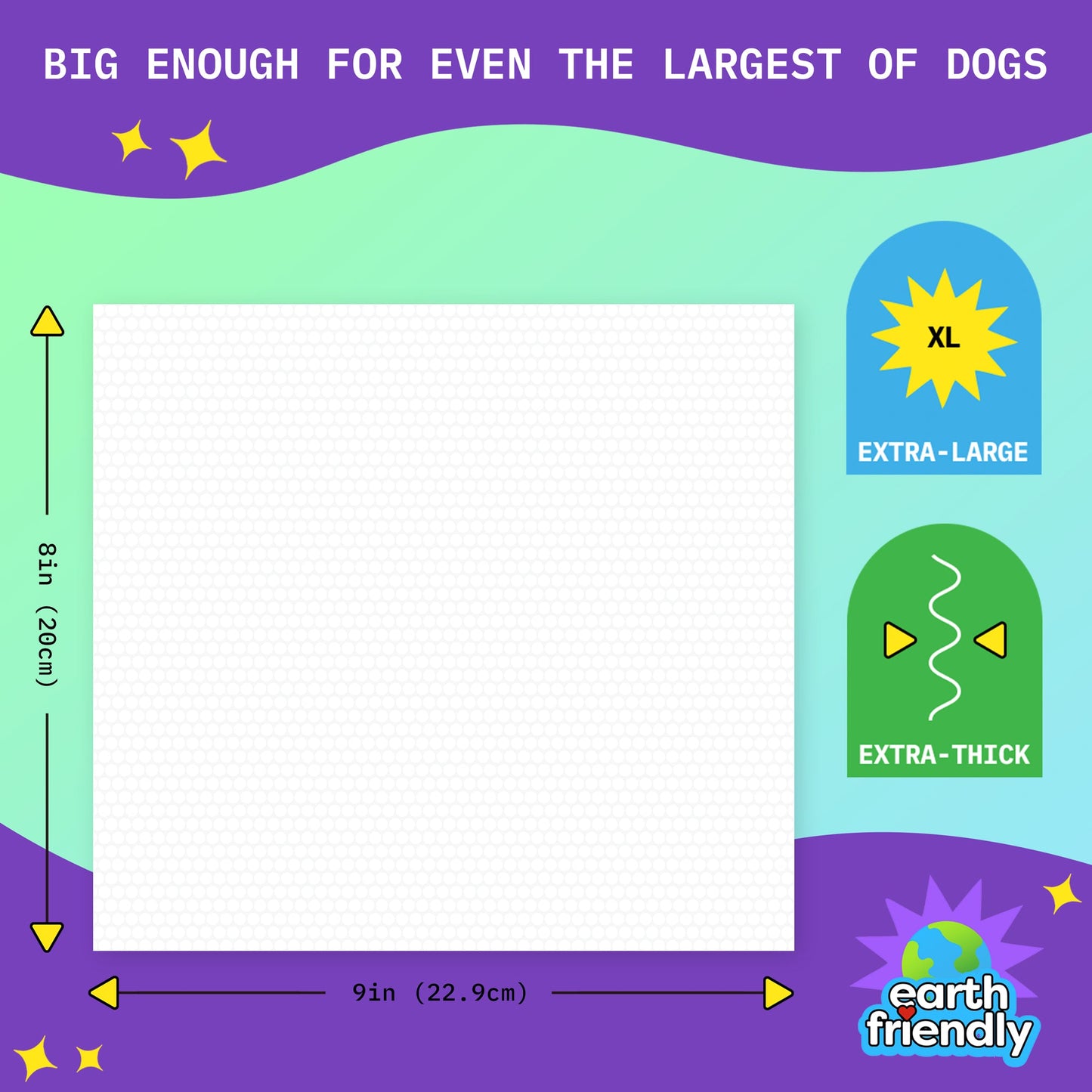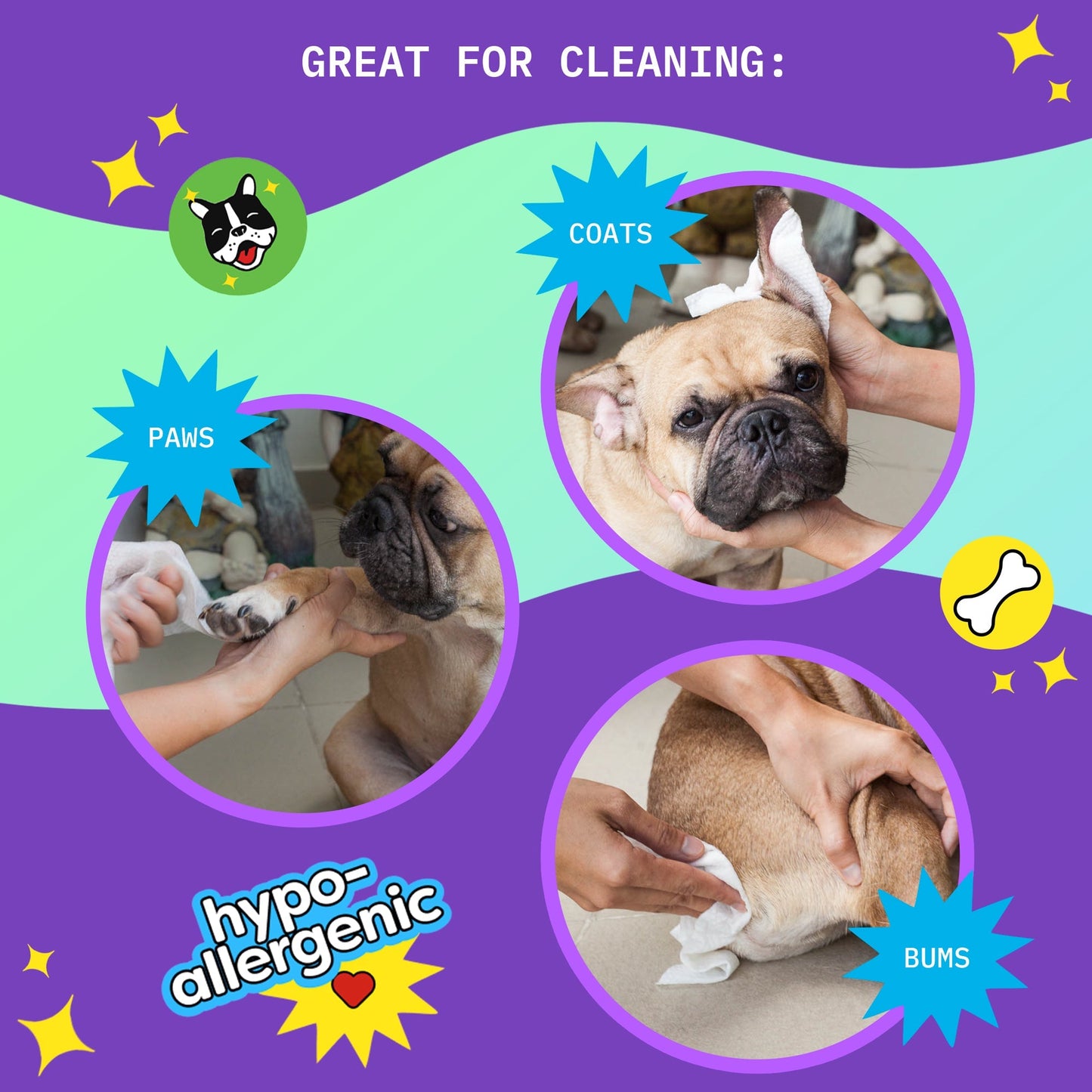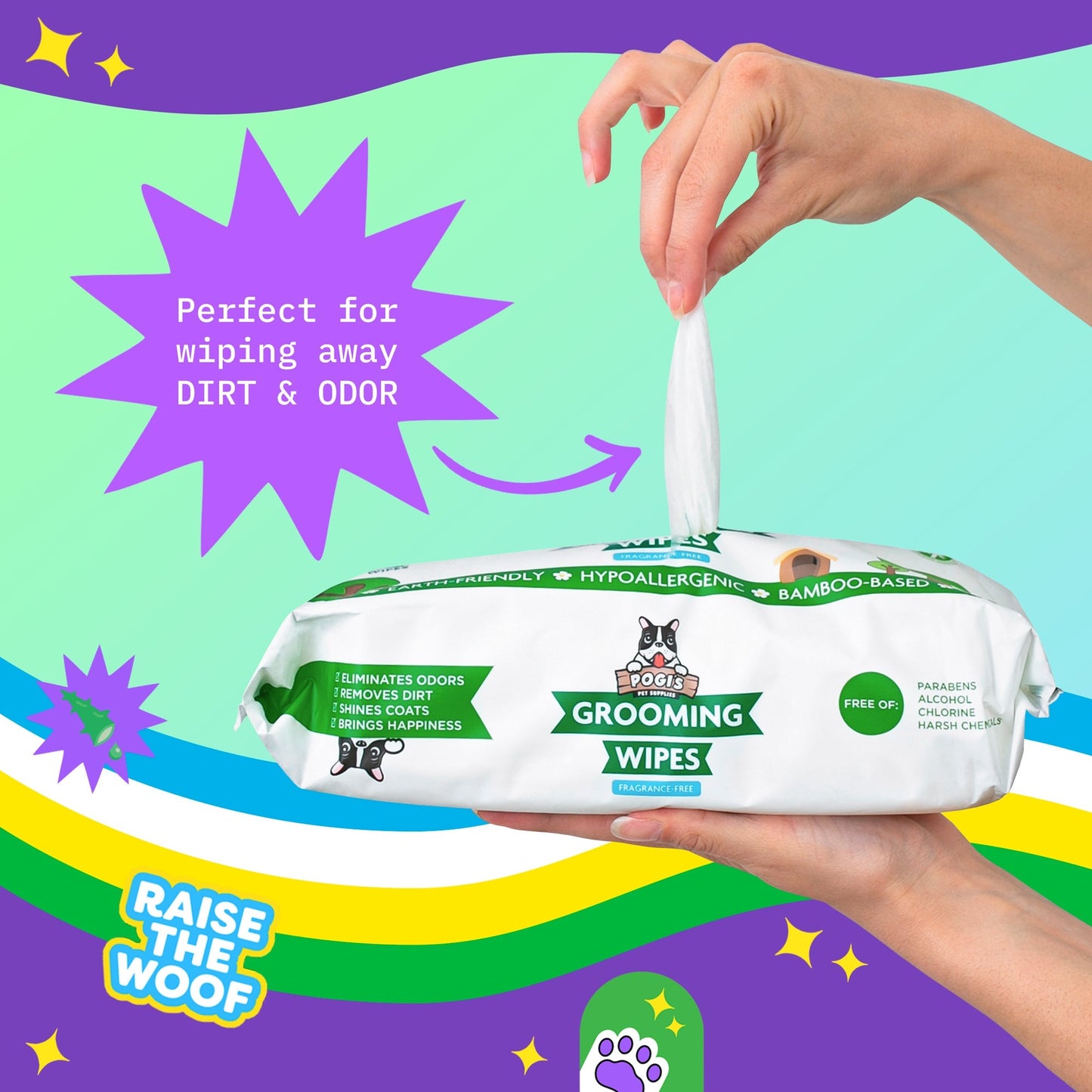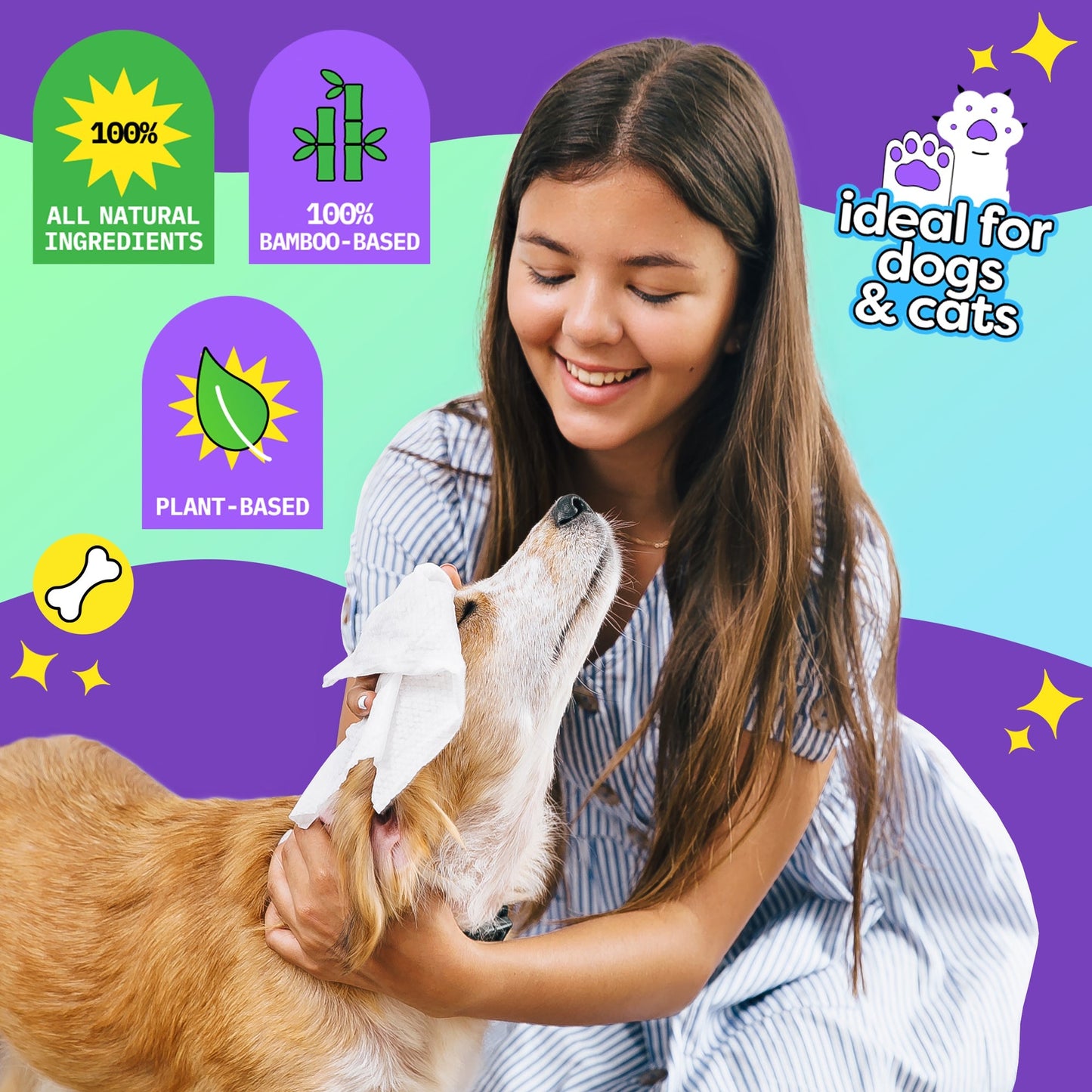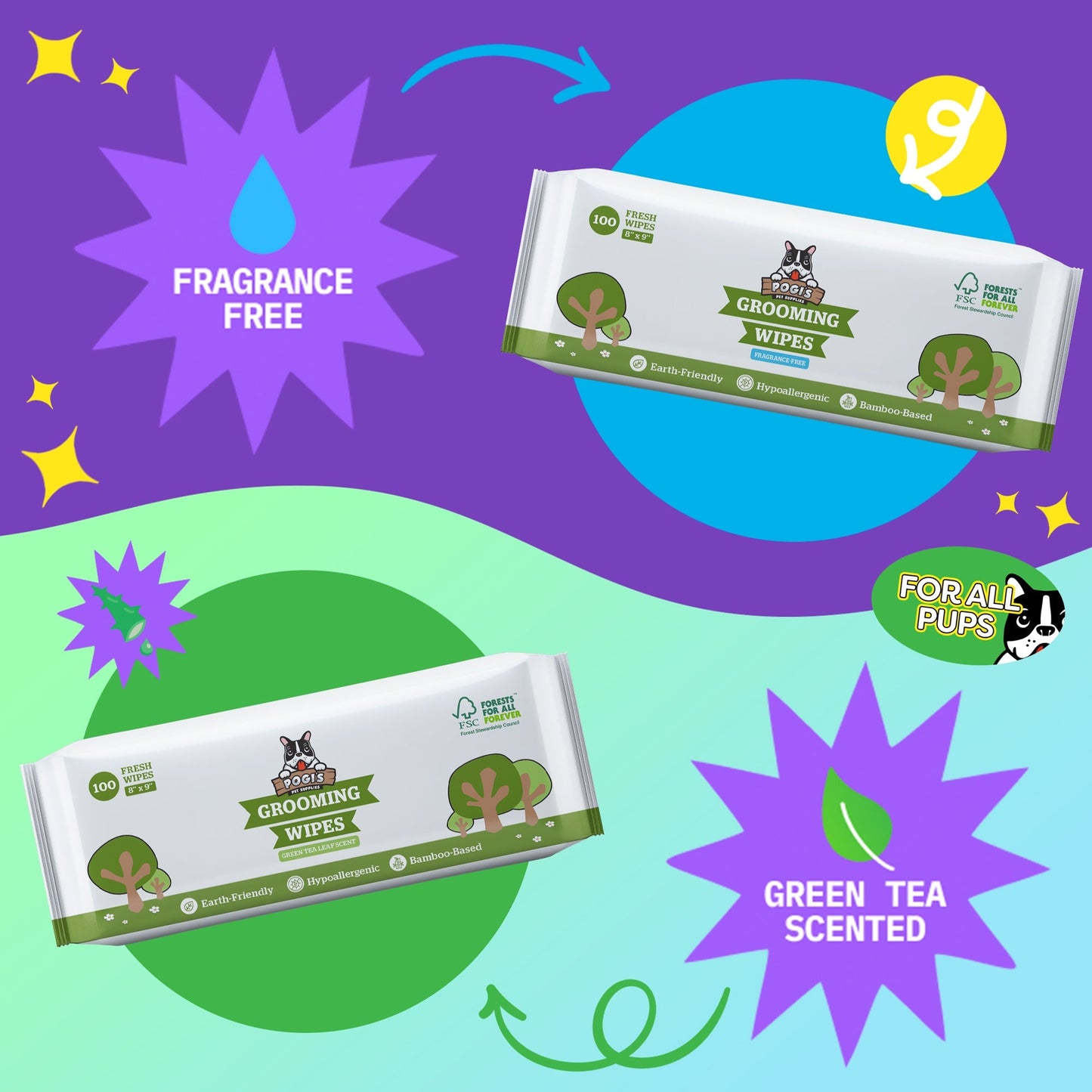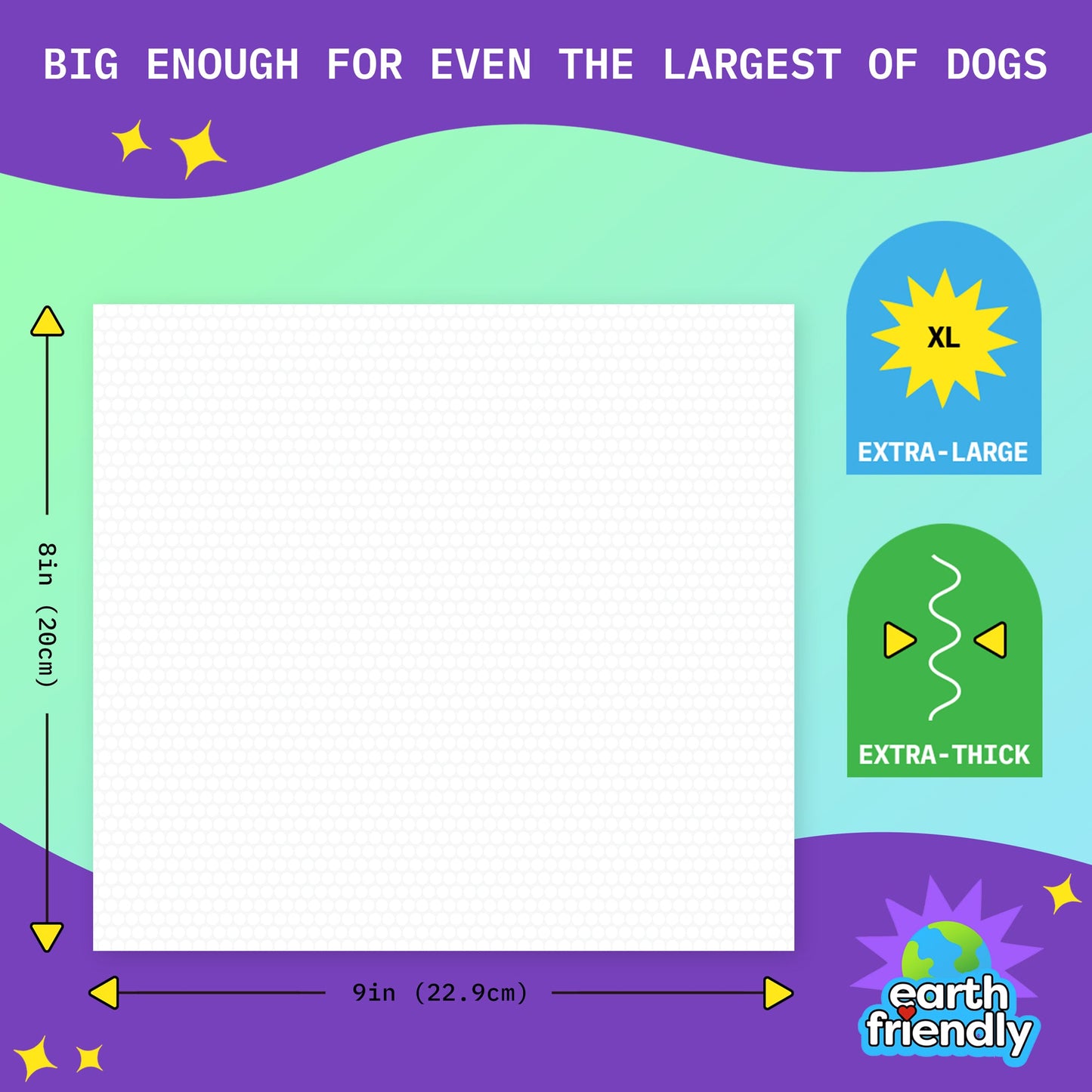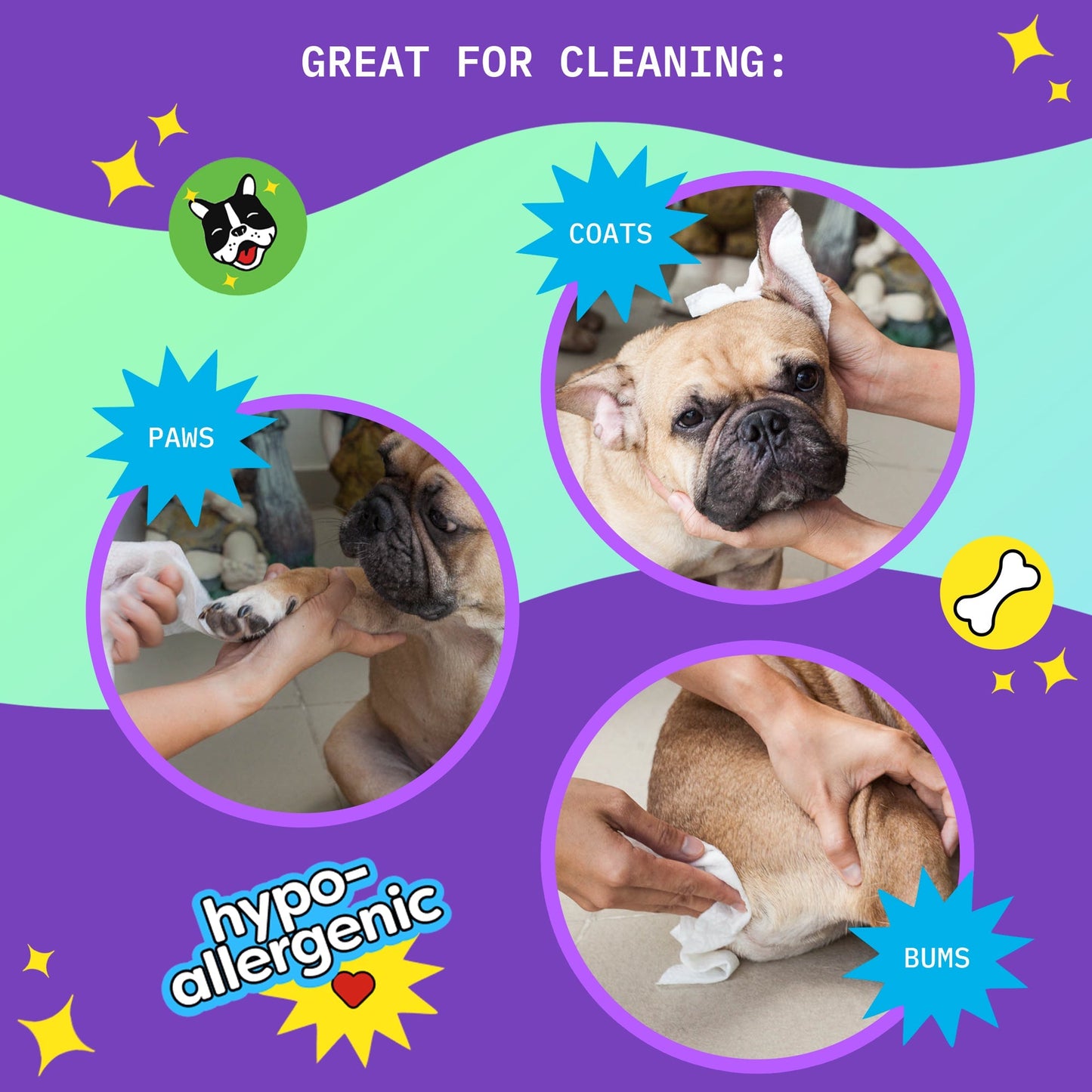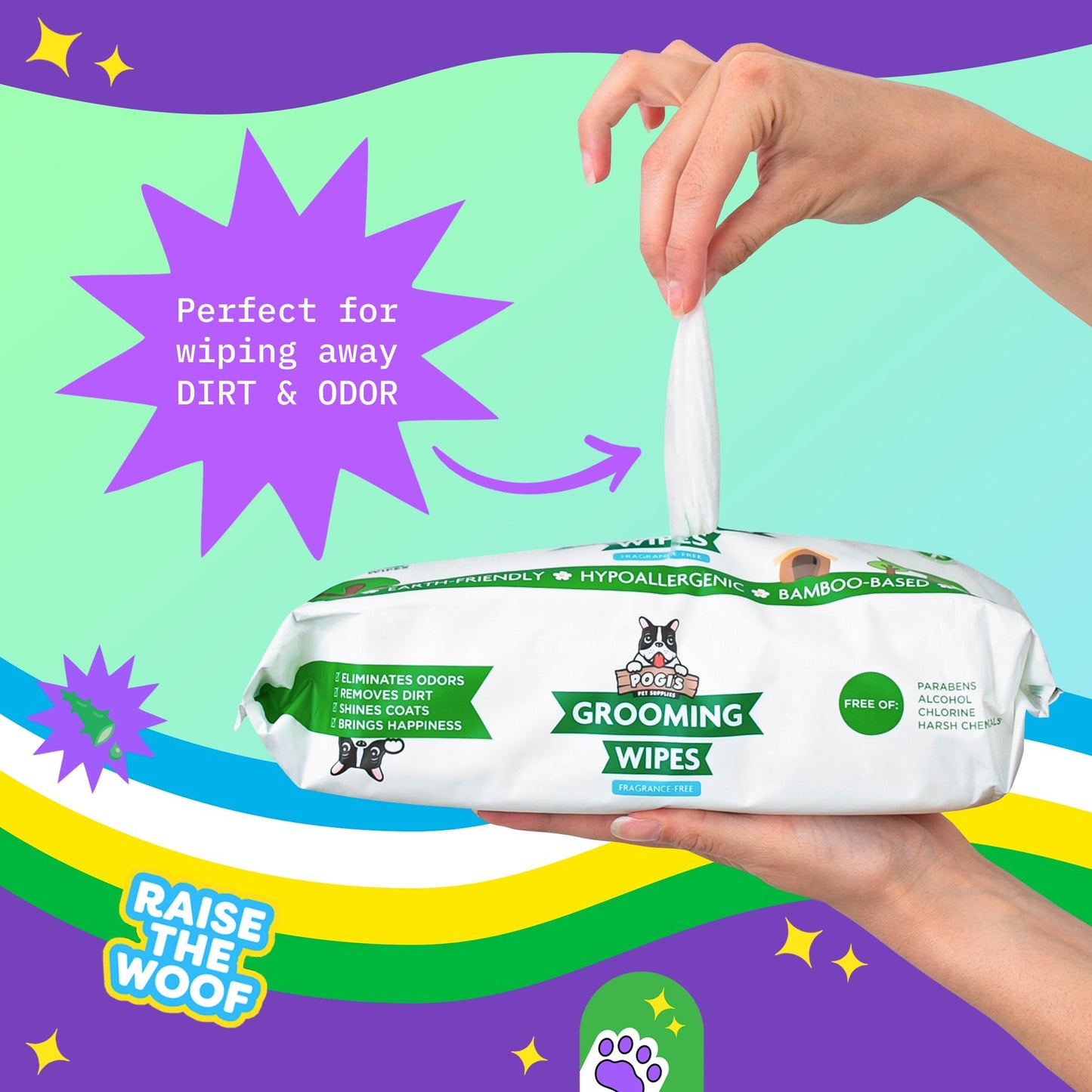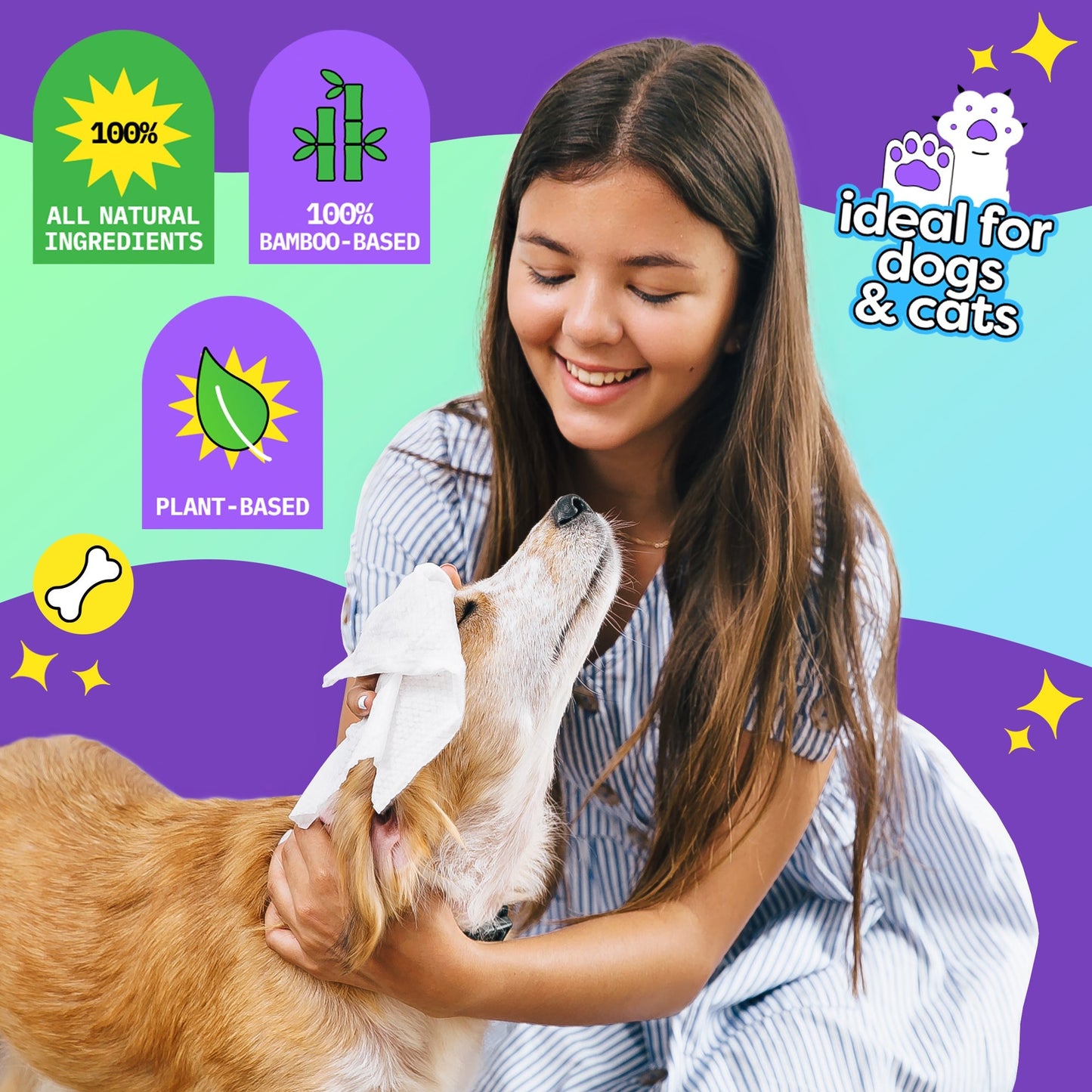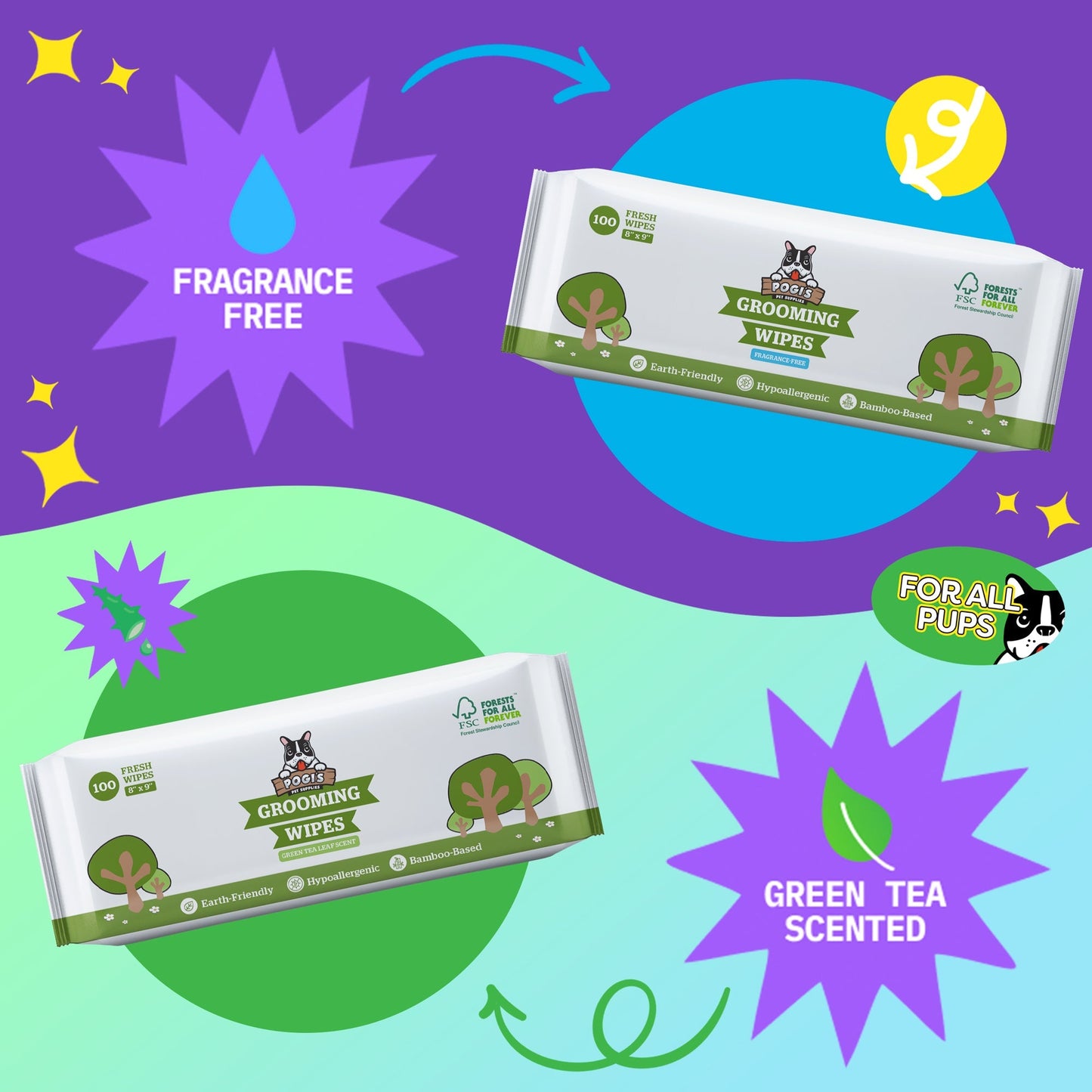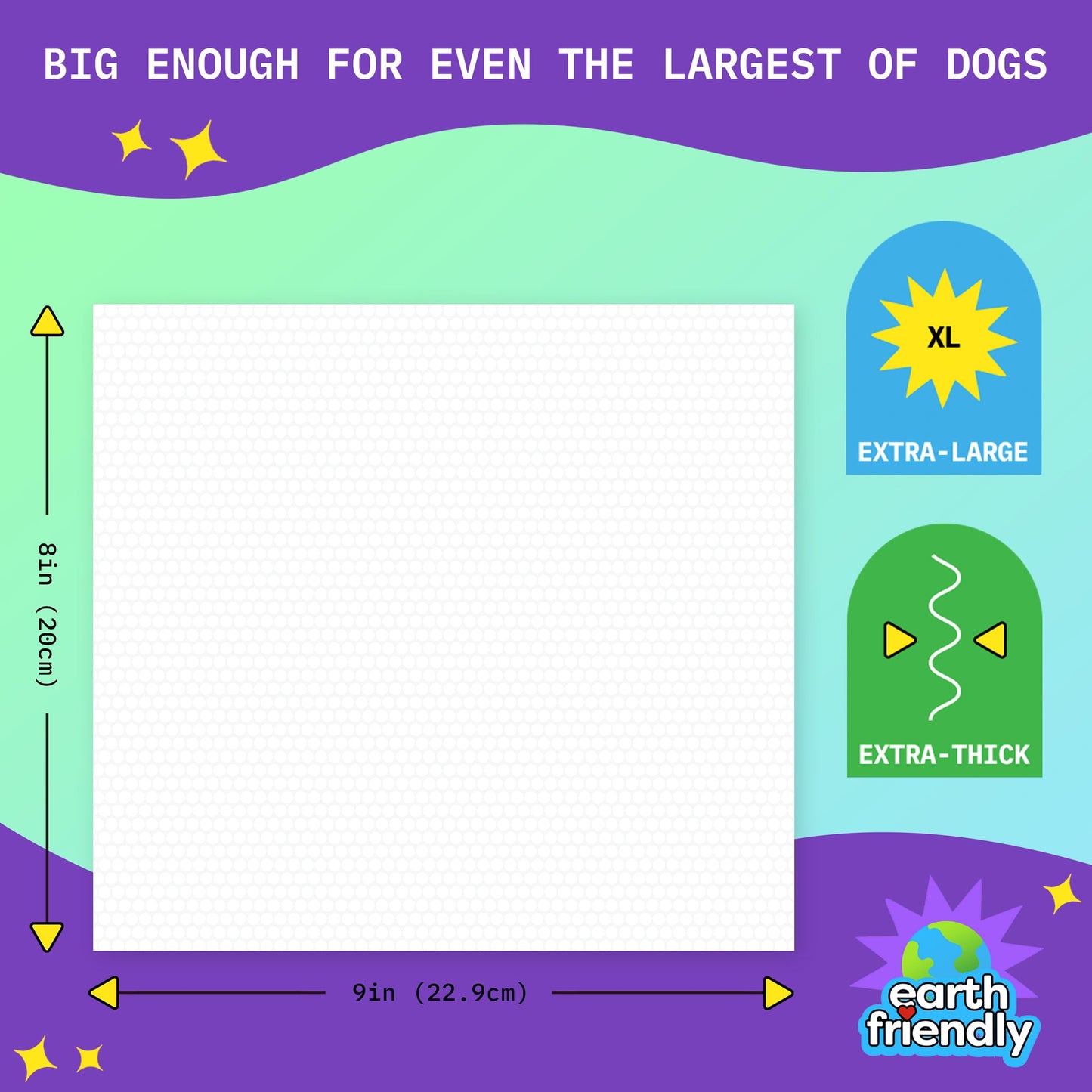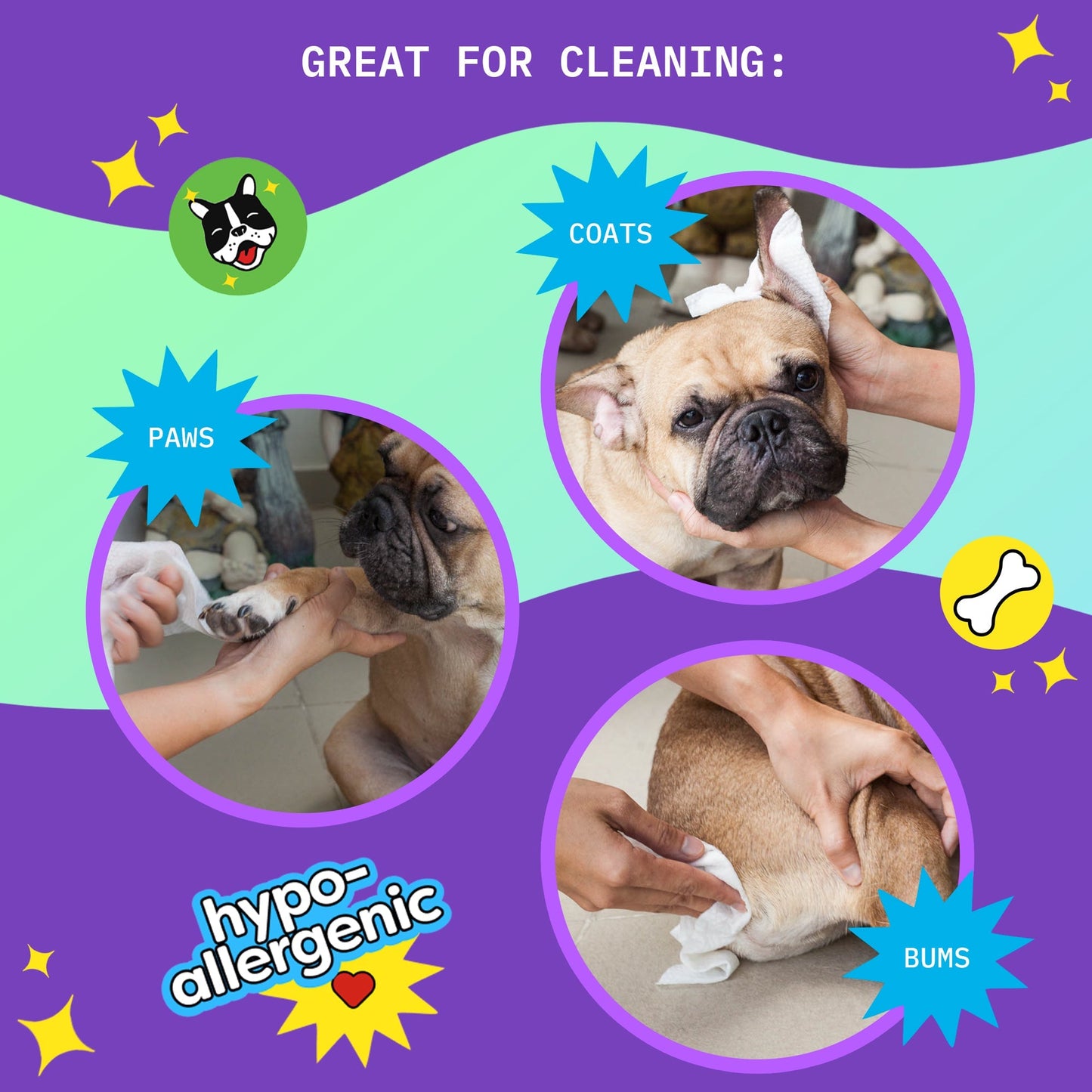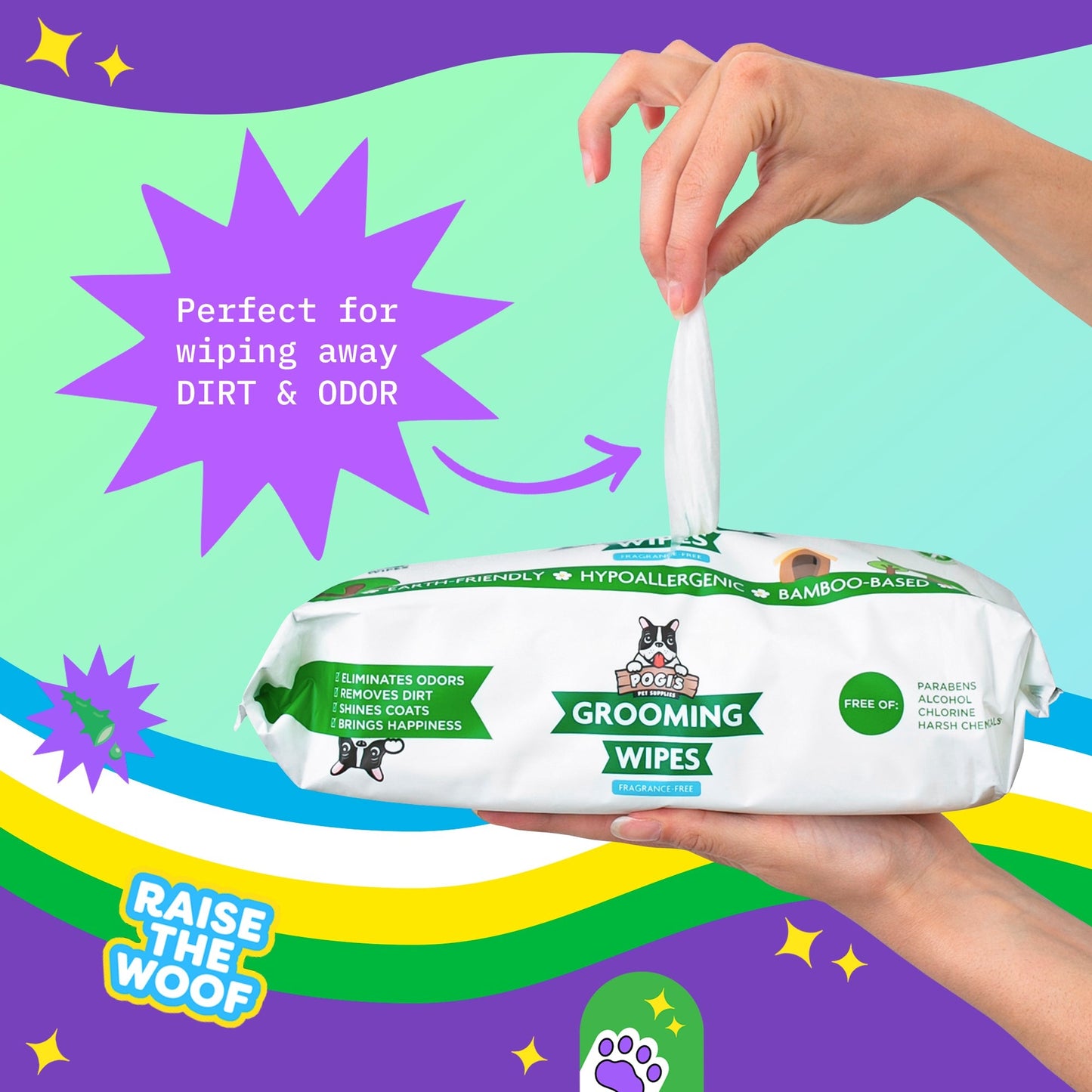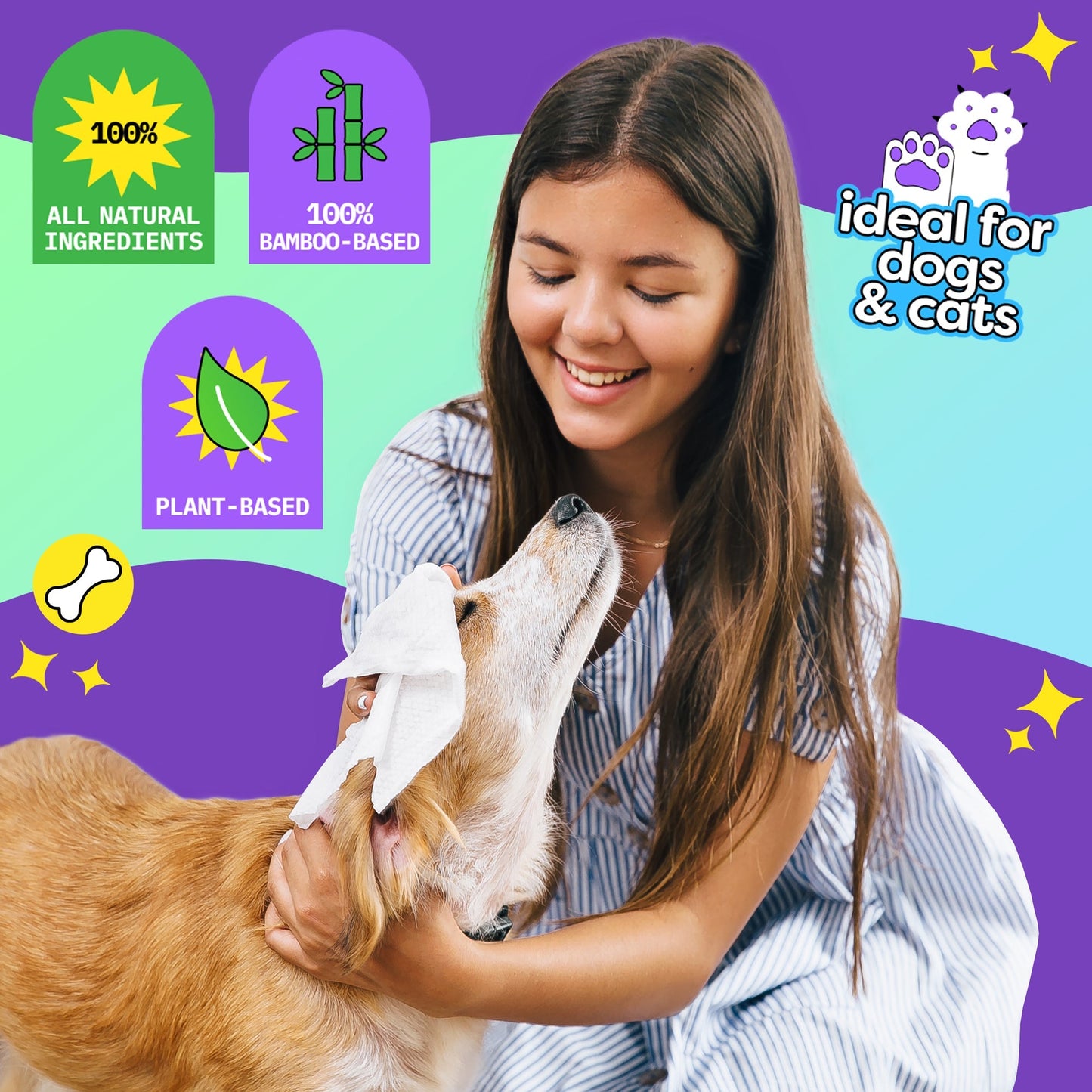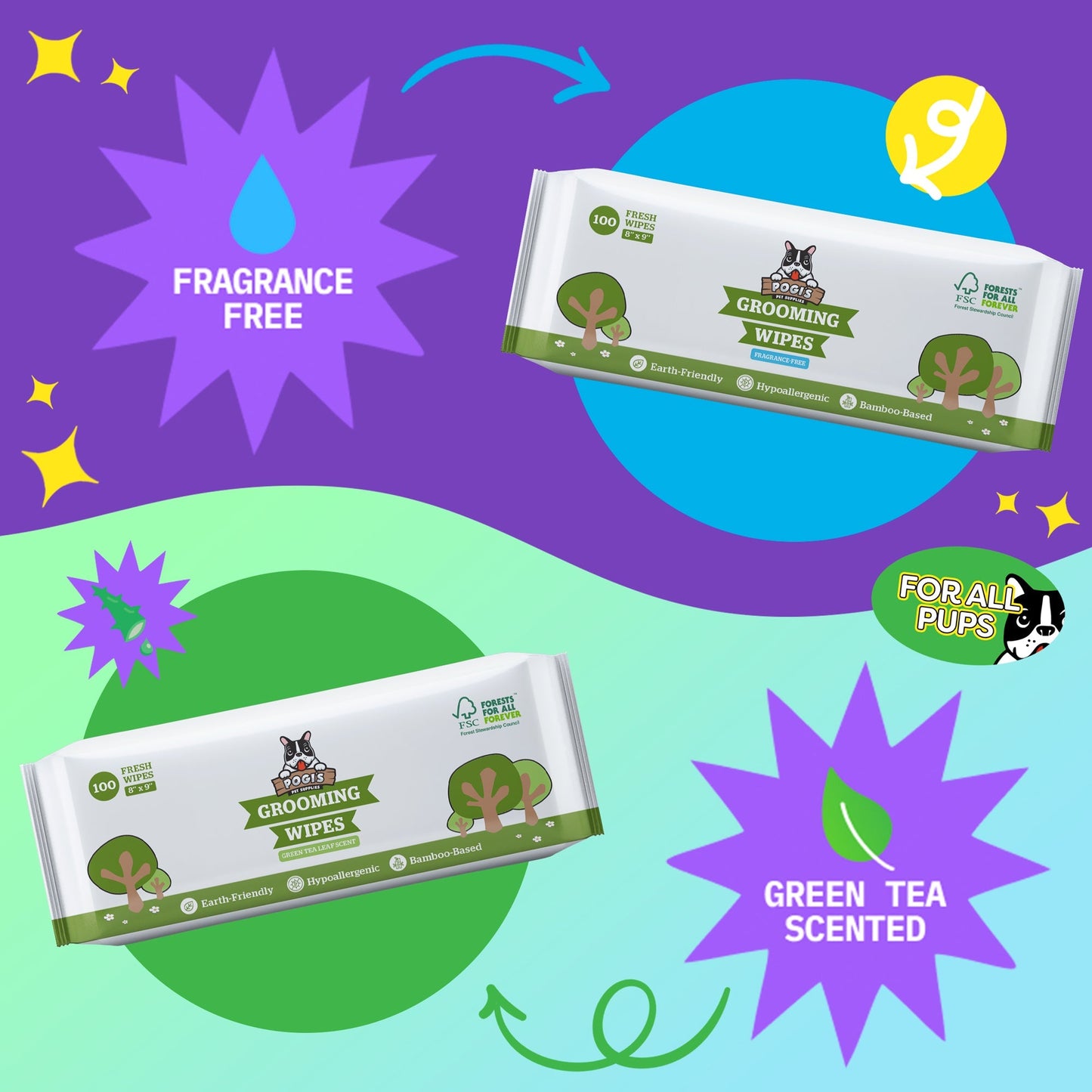 how the magic happens:
Plant-based and lovingly made with 100% sustainably harvested bamboo fiber. 🌷
Aloe Vera, Vitamin E, and Hawaiian Awapuhi help clean, freshen and condition while giving the coat a healthy shine. Perfect for wiping away dirt and odor from paws, bodies, and bums in between baths.
Great for cleaning:
Great variety of eco-friendly products!
We've been using Pogi pet products for a few years now and they are an essential in our 3 dog household! Our favorite products are the compostable poop bags and the travel wipes. We Woof Pogi Pet Supplies!!
The best grooming wipes
We absolutely love the Pogi wipes! Murphy is so happy when he knows he's about to get a wipe down after a walk or trip to the park and a few nibbles of kibble. I love how these leave his skin feeling so soft and silky, while being very gentle on his skin, and fragrance-free.
Smells so great!
These wipes are great as deodorizer and it leaves a nice smell. The wipes are extra damp, and stay that way even after opening for a long time, which means the packaging is sealed. They are hypoallergenic, a PLUS points for Aiko, who have sensitive skin.
cleans the pooch
These grooming wipes are the best I've come across to wipe up the dog after a trip outside. Helps keep the odors down and the outside trash off the floor . Also doesn't dry out to quickly. Price is reasonable for what it is.
Great product
Recently adopted a grumpy Maine Coon shelter cat. He really needs a bath but short of donning protective welding gear this is not happening anytime soon. These grooming wipes are a lifesaver. Big & robust.. but soft. Non-toxic ingredients, unscented.
Very happy with this great product.
Great product for a great price
These are awesome! I love that they aren't the size of a small Kleenex. They are pretty big (that's what she said) and a great value. I'll definitely be keeping these in stock from now on.
I love this wipes
I love this wipes, it's not too wet but wet enough to get the dirt and smells out of my dirty dog and cat.
Love them :)
Ordered the smaller pack and definitely love these wipes! They smell nice and it's a plus that they're hypoallergnic so they can be used daily to wipe down my doggos after their walks. Look forward to ordering more when my stock starts to run low.
These are a life saver!
My 6 month old mini bernedoodle plays every night at the dog park with his "friends". Fellow doodles love to slobber on her and she comes back soaked. I use these wipes every night to wipe her down from head to toe.They are just moist enough to lift the dirt and yucky stuff. Big enough to wipe large areas like back and belly without using the whole box of wipes. Unscented is a plus. They are strong and don't fall apart! This is our nightly routine and couldn't do it without these wipes. I've tried other brands and they are either too small, fall apart, or too strong of scent.