First and foremost, a plant-based poop bag needs to get the job done. Enter Pogi's!
Details
Pogi's Compostable Poop Bags contain zero plastic, are extra-large, sturdy, and leak-proof so you never have to worry about clean-up getting messy, even with larger breeds. Our Easy-Tie handles makes tying the bags a breeze without messes. They're plant-based and dog-friendly—the best of both worlds.
 Certified Compostable worldwide.

 DIN CERTCO Home Compost NF T 51-800
 BPI Commercial & Backyard Composting
 ASTM D6400, ASTM 6868
 EU Compostable Standard EN 13432
 AUS Standard Home Compost AS 5810—2010.
Pogi's Poop Bags are Home Compostable, and also compostable in industrial facilities.
Full description
Regular price
Sale price
$12.99
Unit price
per
Sale
Sold out
View full details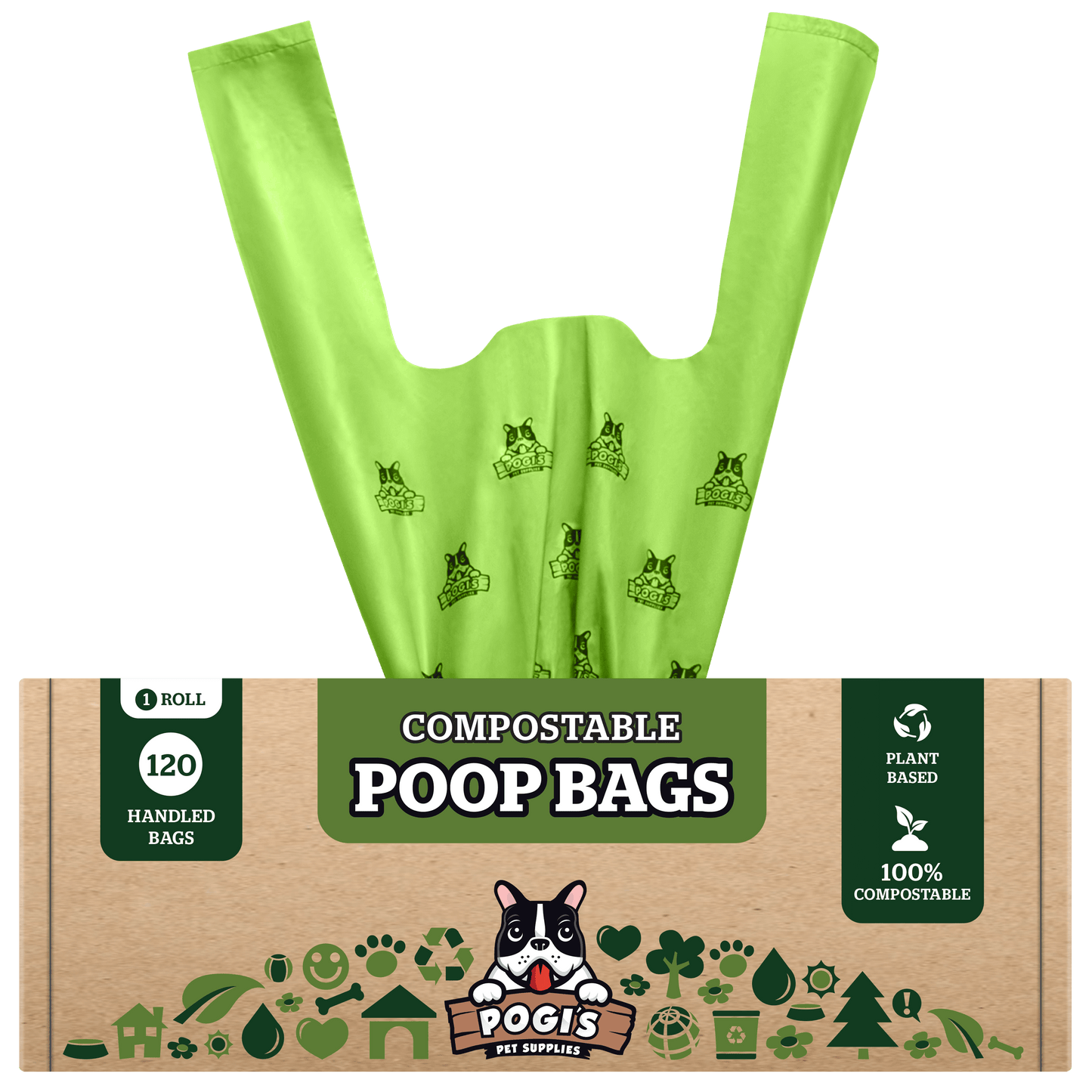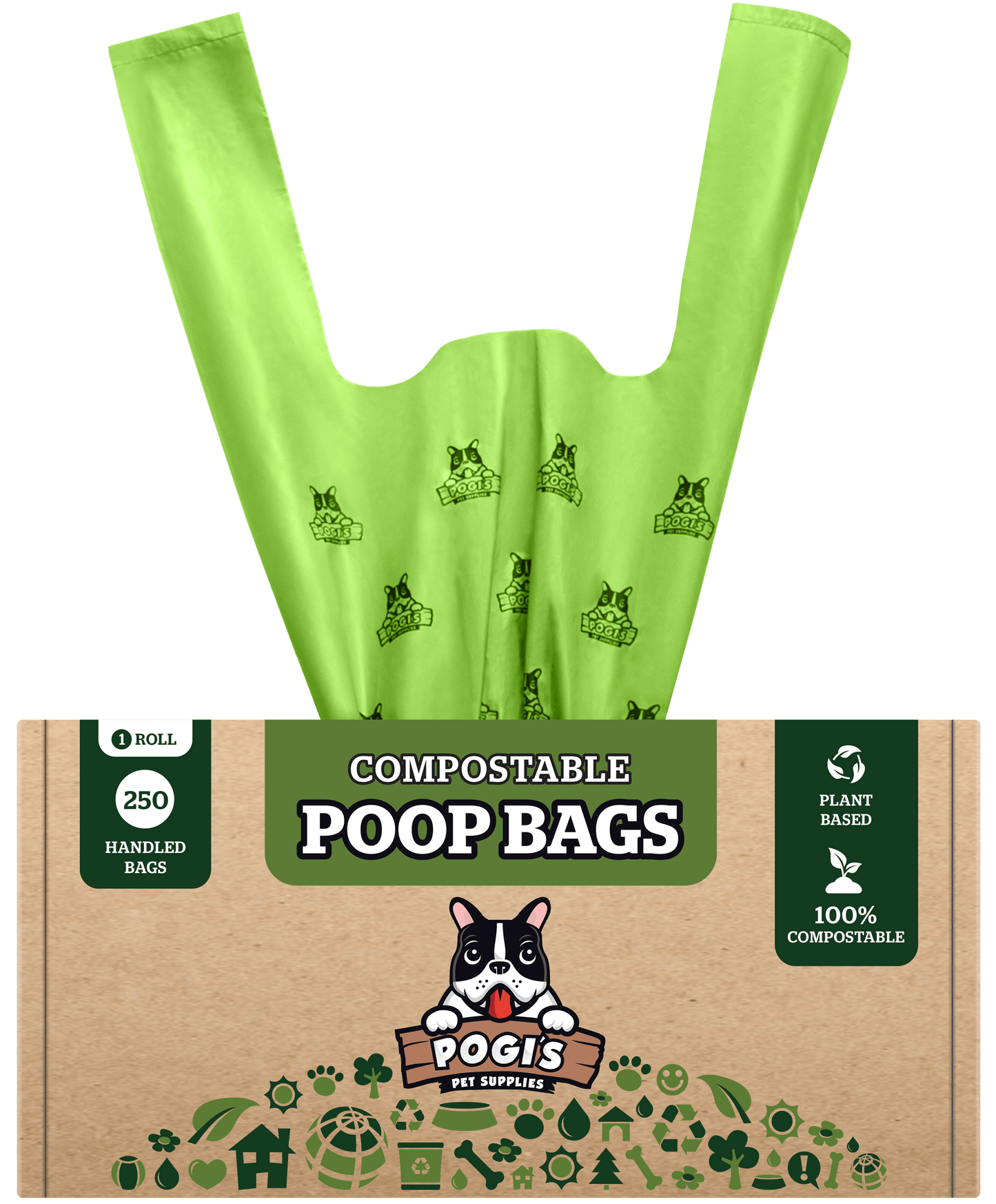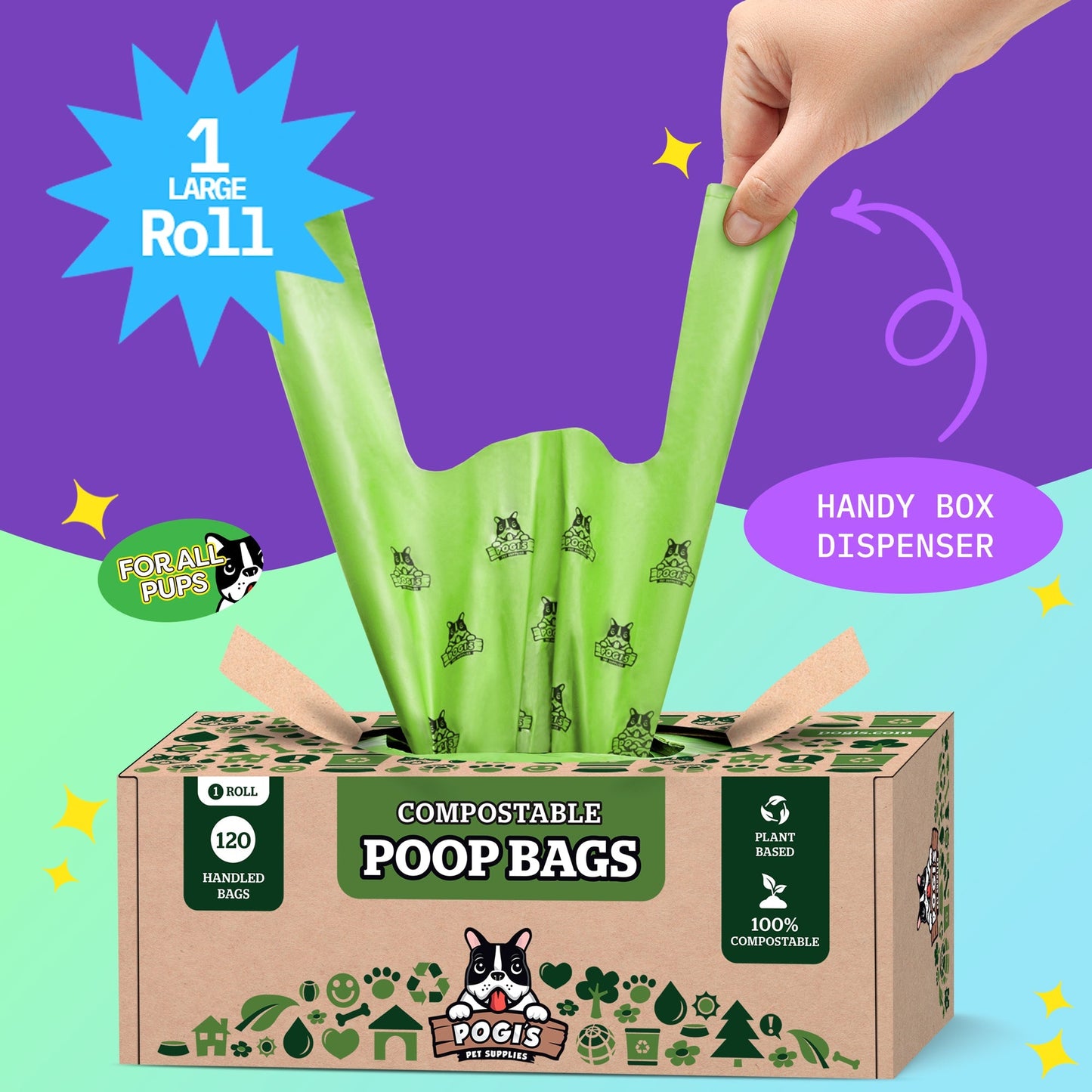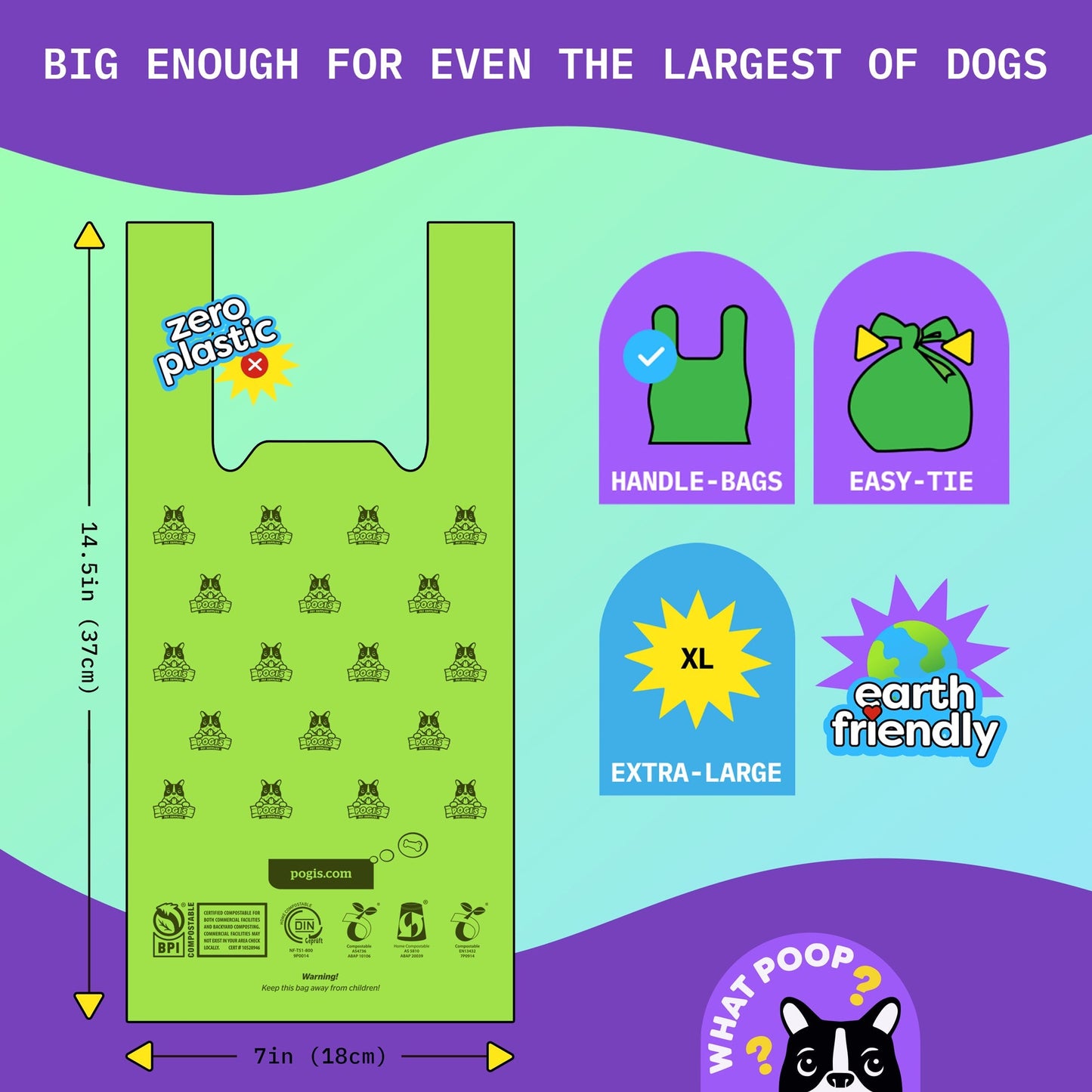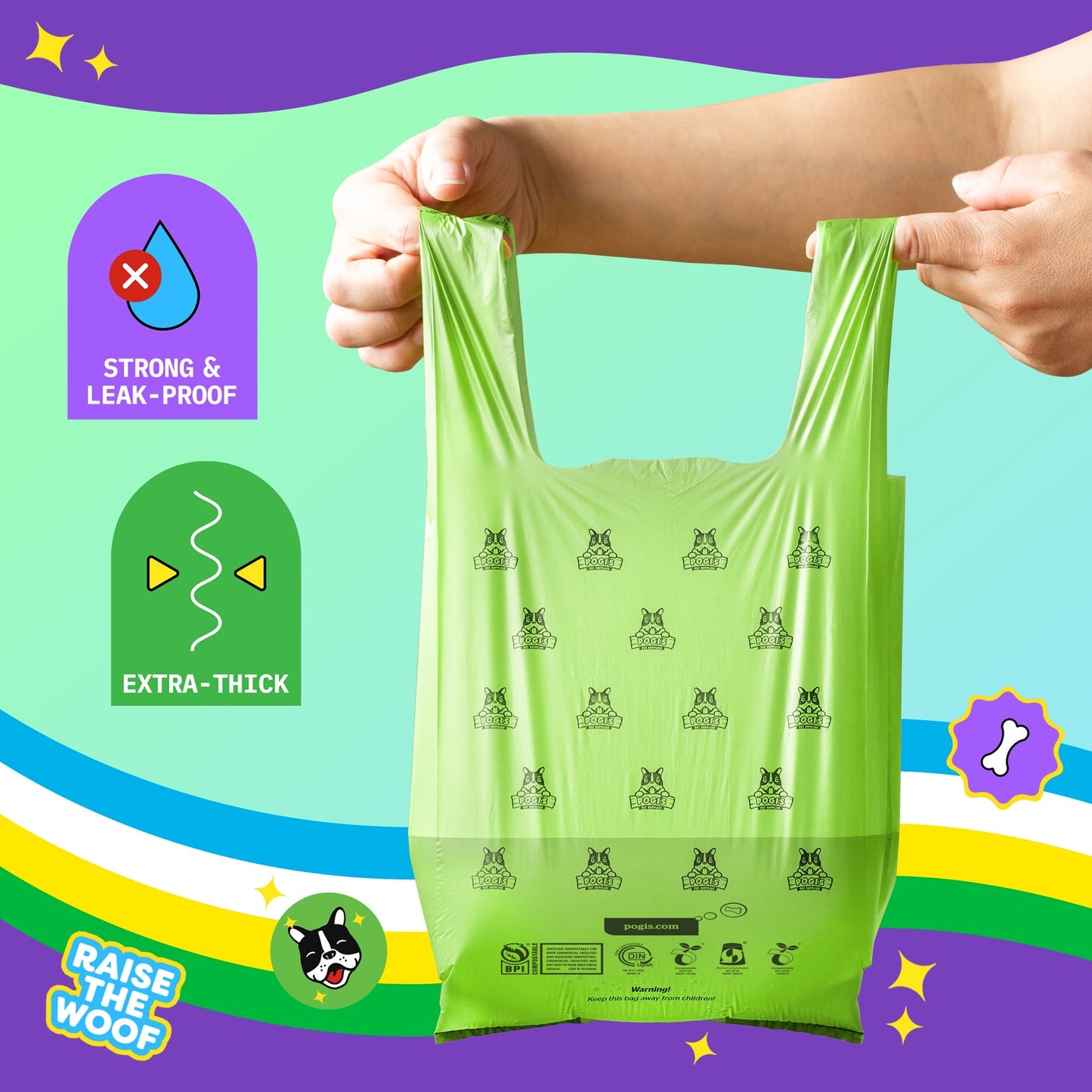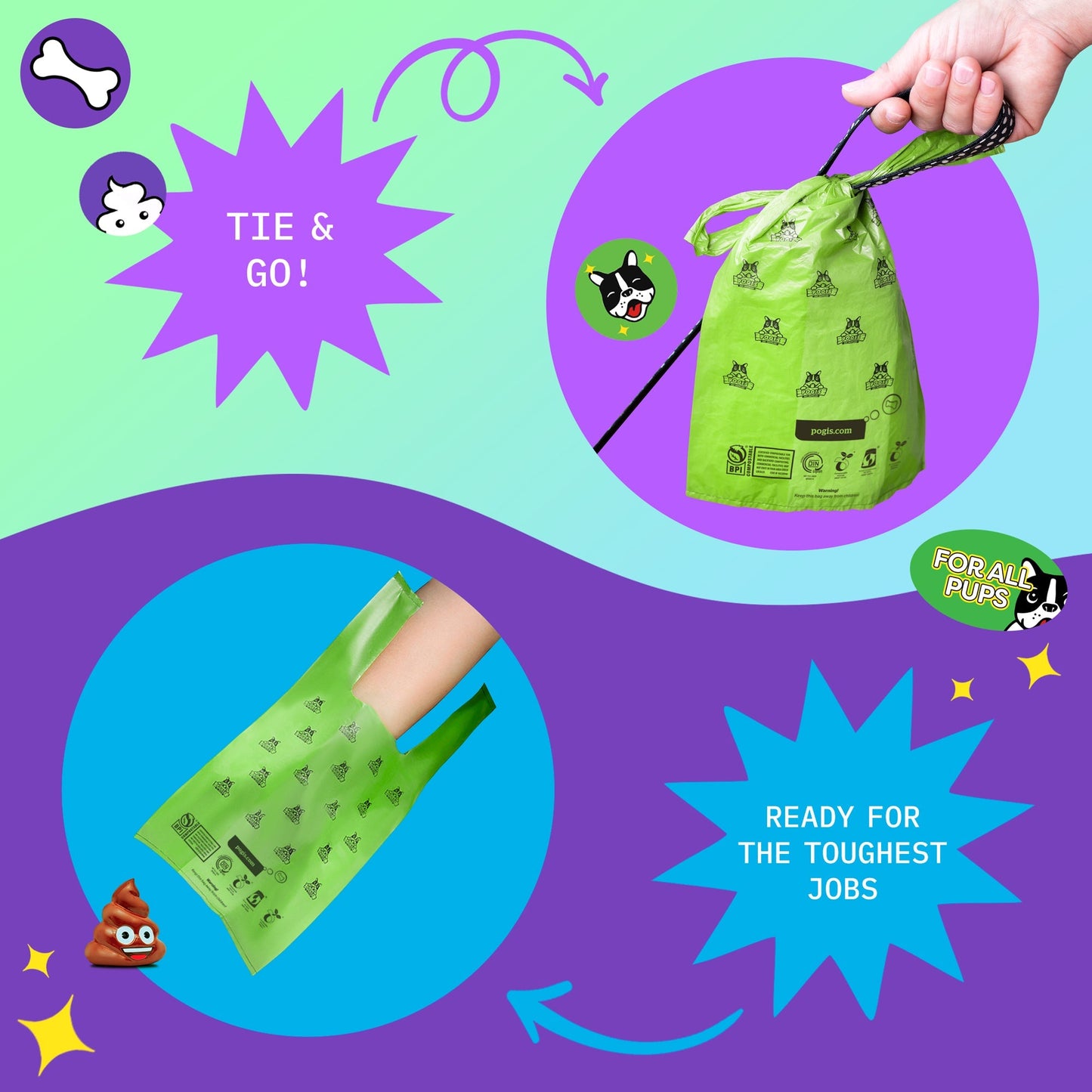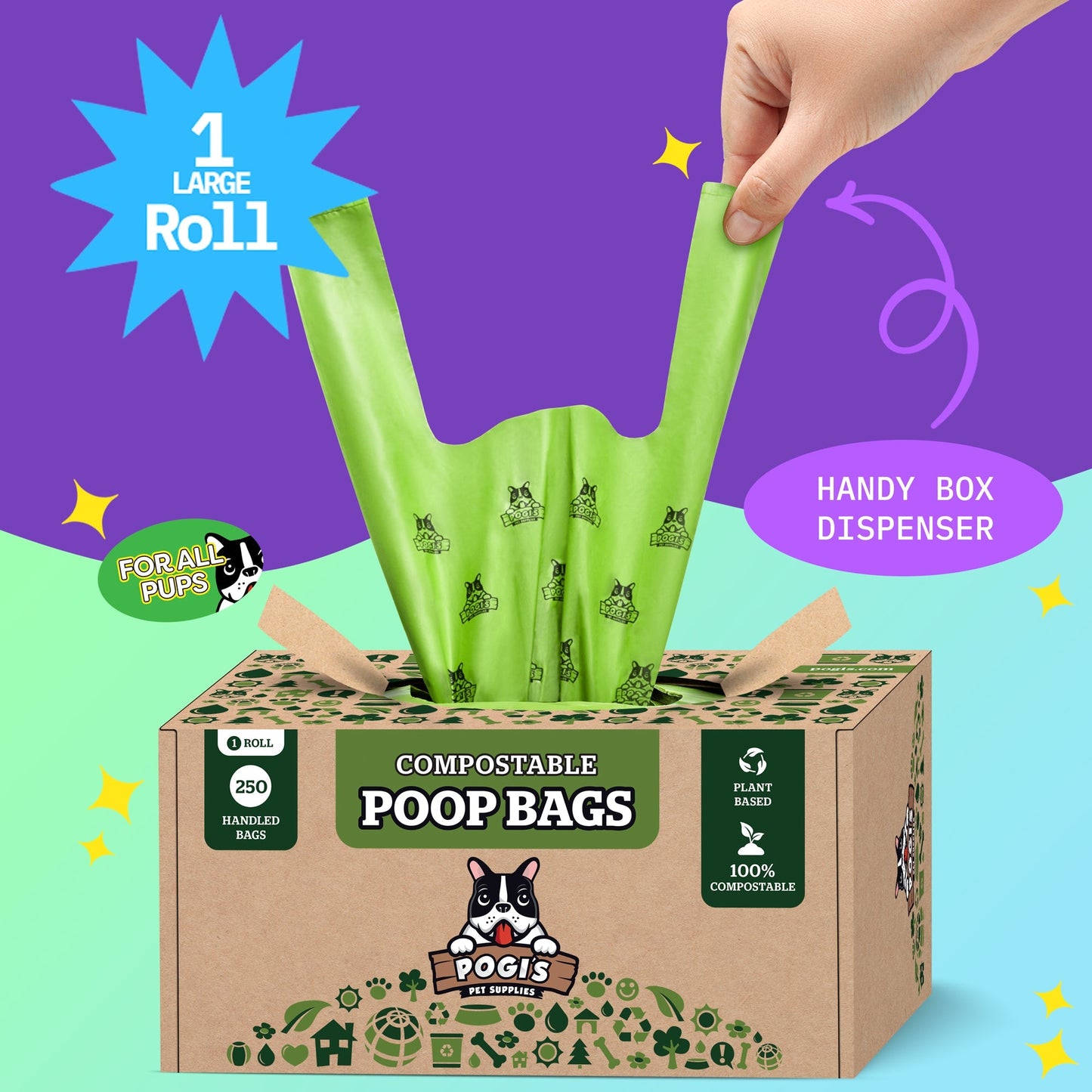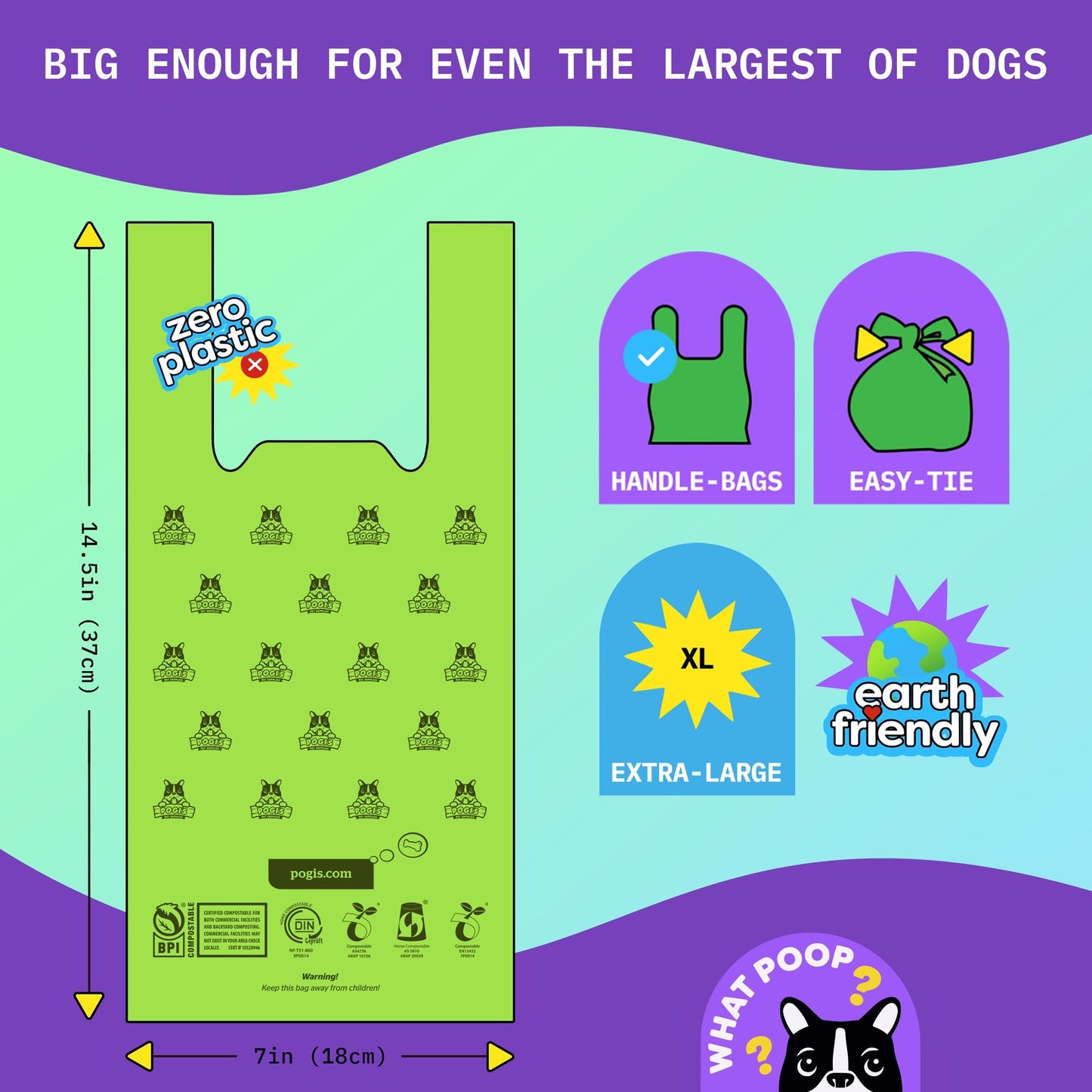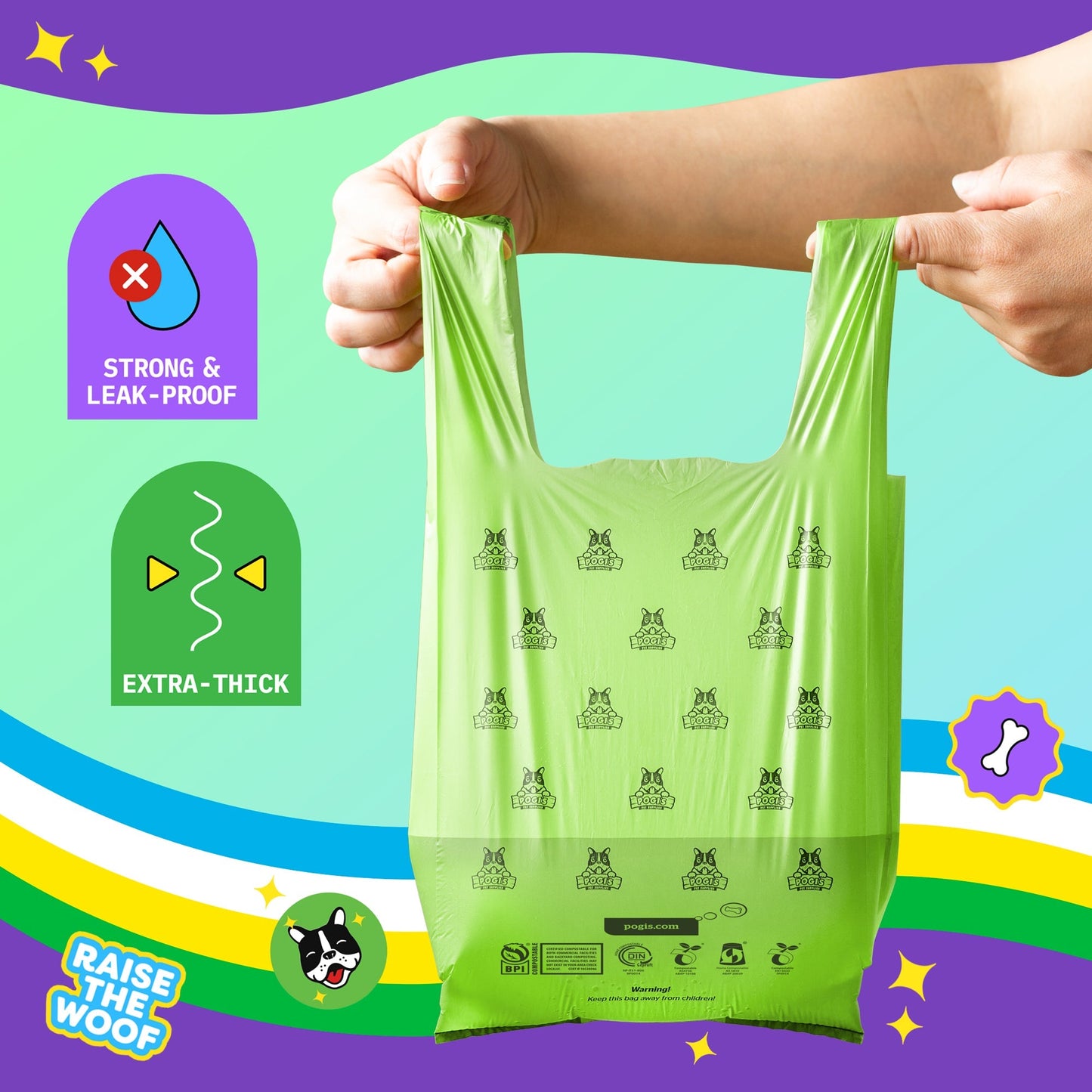 how the magic happens:
But that you may see whence all this error is born of the pleasure of those who accuse it, I will open the whole matter 😍.
But in order that you may see whence all this error is born of those who accuse pleasure and praise pain, I will open the whole matter, and explain the very things which were said by that architect of the happy life.
Great bags! Big enough for my double pooper.
Great Bags. Perfect.
I love these bags. Makes me feel so much better to know that the bags are compostable and not going to sit around for 300 years in landfill. And they are large enough for either of my dogs (we have one small dog and one medium-sized dog) and tie nicely. The best compostable bags I've found.
A best buy
I have used them for several years with total satisfaction. Among the several positive aspects, I find that when I use a metal scooper in my yard, it fits easily into the Pogi bag allowing me to dump the contents without mess or mishap.